Enterprising Rural Women: North West Tasmania
This project aims to strengthen women's economic participation and leadership in North West Tasmania and beyond, by empowering them through this community development initiative.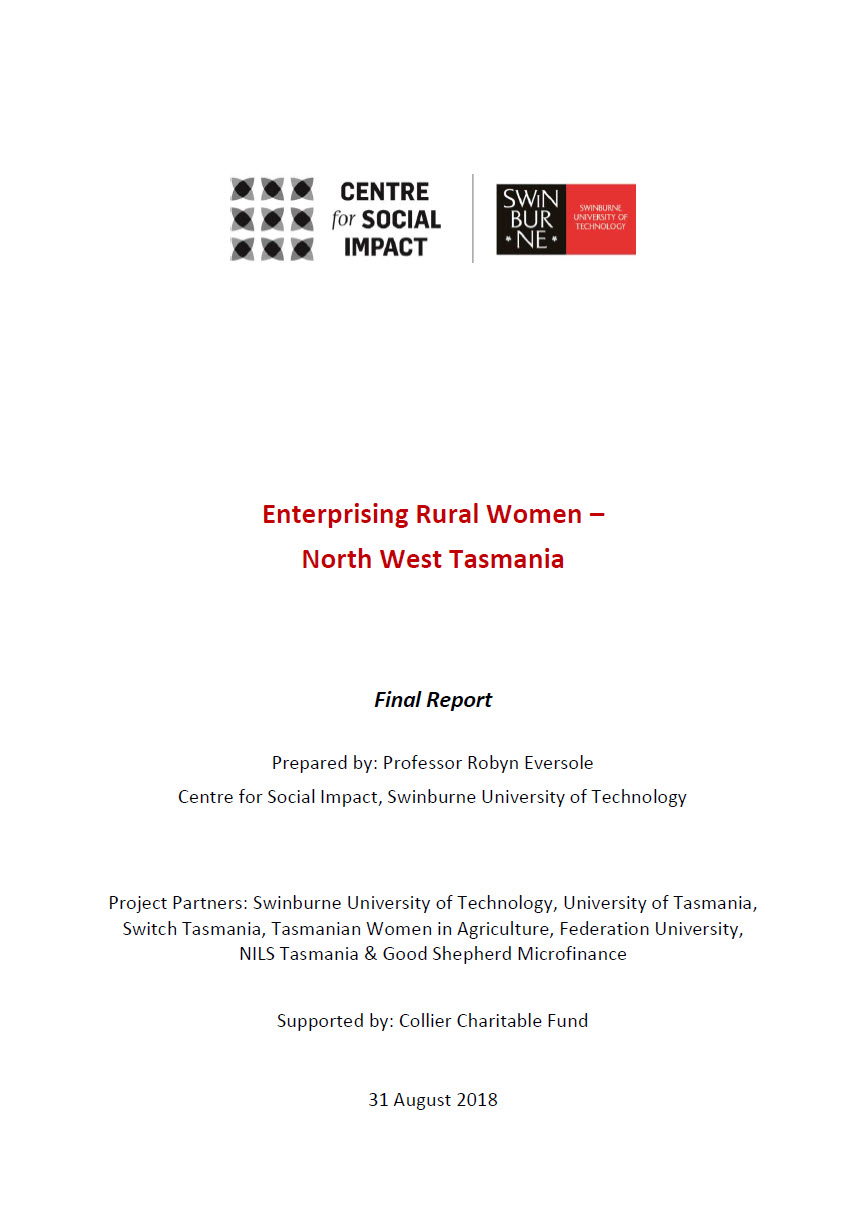 Centre for Social Impact Swinburne
Enterprising Rural Women — North West Tasmania: Final Report August 2018
Swinburne University of Technology's final report on building connections for enterprising women.
Explore our other research projects
Want to keep up to date with our work?
Subscribe to our newsletter and receive alerts about upcoming events and news stories.
Contact the Centre for Social Impact Swinburne