Building Connections for Enterprising Women
This project aims to map and strengthen women's economic inclusion and enterprise development.
In partnership with Good Shepherd Microfinance and working closely with colleagues at Swinburne Sarawak, this project brings together practitioners and researchers with expertise in women's enterprise development in two very different regional contexts: Sarawak and Victoria.
Through a series of forums, roundtables and videoconferences to share expertise, the project is mapping the enterprise development ecosystem and creating a platform for long-term strategic collaboration among research and practice organisations that support women's economic inclusion. 
Project timeframe
October 2017 – January 2019
Research team
Professor Robyn Eversole, research leader
Dr Vinita Godinho, research leader
Ms Emma Barker-Perez
Associate Professor Naomi Birdthistle
Dr Ida Fatimawati Adi Badiozaman
Dr Weng Marc Lim
Dr Jeffrey TeckWeng Jee
Dr MungLing Voon
Dr Patrice Braun, Federation University
Dr June Ngo
Ms Lauren Thomas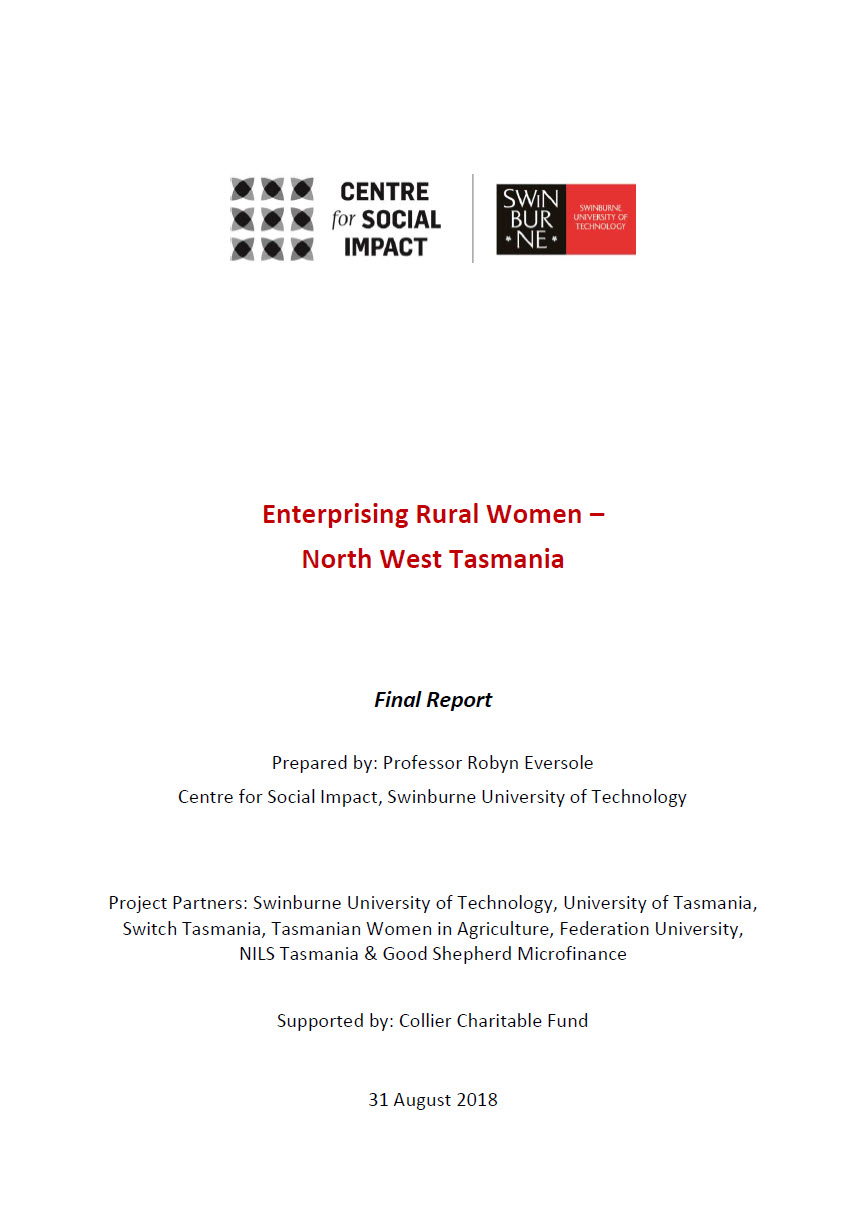 Centre for Social Impact Swinburne
Enterprising Rural Women — North West Tasmania: Final Report August 2018
Swinburne University of Technology's final report on building connections for enterprising women.
Explore our other research projects
Want to keep up to date with our work?
Subscribe to our newsletter and receive alerts about upcoming events and news stories.
Contact the Centre for Social Impact Swinburne