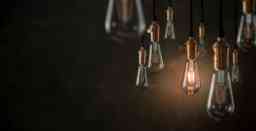 Intellectual property created through a partnership with Swinburne or by Swinburne staff and research students is bound by the following guiding principles on ownership, use, commercialisation and copyright.
Swinburne's vision is to be a world-class university creating social and economic impact through science, technology and innovation. Our intellectual property (IP) policy supports this by ensuring that we:
encourage an environment in which teaching, learning and research will flourish

balance private and public interests in access and use of IP and protection of the rights of originators

maximise the benefits of publicly funded research to Australia

provide generous incentives to staff and students for the creation of valuable IP, new ventures and partnerships by sharing the benefits of commercialisation.
Working with Swinburne
If you are interested in collaborating with us, there are many ways to engage with research at Swinburne. All of our collaborative research projects are established under commercial agreements that include intellectual property (IP) ownership as part of their provisions.
Broadly, Swinburne's approach in negotiating these agreements is:
All parties will retain ownership of their background IP (that is, IP developed independently of the project).
Swinburne is responsible for ensuring that appropriate agreements are in place with everyone involved in the project (staff, students, contractors) to capture ownership of the project IP.
If a partner pays for the full cost of a research project, that partner may own any new IP created from the research; if this is the case, Swinburne will seek a licence for teaching and (non-commercial) research purposes.
Where both Swinburne and partner(s) make contributions to a project, the ownership and licence arrangements will be negotiated on a case-by-case basis.
Where Swinburne has borne the full cost of a research project it will claim full ownership of the IP, but that IP will be available for commercialisation, such as by licencing or assignment or by creating a spin-out company.
Generally, intellectual property generated from industry-funded research (for example, the project IP) is fully owned by the relevant industry partner when the relevant industry partner pays for the full cost of the research, including salaries and benefits of the researchers and any consumables or equipment costs.
Where there is pre-existing background intellectual property, access to this should be negotiated prior to the commencement of work. In the case where both Swinburne and the industry partner jointly fund the project, both parties will jointly own all intellectual property generated from the project. However, it is standard practice to provide the industry partner with the commercialisation rights, subject to the industry partner paying an appropriate royalty fee to Swinburne.
Staff members
Swinburne owns all intellectual property (IP) that has been generated by a staff member's work that is considered an expected output of their employment at the university. However, Swinburne has a generous revenue sharing policy should there be any future benefits from IP that contributes to a profitable commercial outcome. To support staff through the IP process, Swinburne assists with filing patents, business development and providing legal support.
If you believe that the product or service concept you are developing is outside of the scope of your employment contract, it's recommended you apply for a waiver to ensure you have complete freedom to operate.
Note: Sessional staff are generally excluded from this approach as they are not (usually) employed to develop and exploit their research.
Are you a Swinburne staff member?
Find everything you need to know about commercialisation and intellectual property on our research intranet.
Log in now
Students and alumni
Undergraduate students and alumni own the intellectual property (IP) created by them. For research students, it is expected they assign their IP to Swinburne at the onset of their candidature (with the notable exception of the copyright in their thesis).
IP developed by students usually has input from their supervisor or relevant collaborator, and it's important this is taken into consideration. Originators of IP will share in any net returns, as per Swinburne's Intellectual Property Regulations 2017.
Explore our other ethics and integrity topics
Contact us for further information
To learn more about Swinburne's IP policies, patent portfolio and IP licence agreements, please contact Alice L Wong, Manager, IP Commercialisation, by emailing alwong@swinburne.edu.au
Contact us