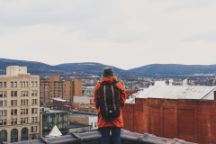 Experience an opportunity like no other when you study an overseas exchange program. Explore a new culture, live like a local and make new friends — all while continuing your academic progress towards your degree back home.
Don't be afraid to extend yourself by studying in a non-English-speaking country. Most of our partner universities offer classes taught in English where you will meet lots of people from across the globe who also don't speak the local language. If you're keen to learn a new language, some universities also offer introductory language lessons.
Eligibility
To be eligible for an overseas exchange program, you must meet the following criteria:
be enrolled in an undergraduate or postgraduate course at Swinburne
have completed 50 credit points in your current program at the time you submit the application for exchange (not including any exemptions or RPL). If you want to study at Swinburne Sarawak, you may submit your application before completing 50 credit points but must complete 50 credit points before commencing your exchange
have achieved a minimum academic average of 60%. Please contact a Swinburne Abroad adviser if you fall below this
international students studying at Swinburne are eligible for the exchange program but you may need to comply with additional conditions of the host university.

Application deadlines
The application deadlines for all countries are:

31 July 2023
For a semester exchange in Semester 1 2024
31 January 2024
For a semester exchange in Semester 2 2024

Information session
We recommend all students attend or watch a recording of our information session. To attend, please register your interest here, where you can find details about upcoming information sessions.
Funding
Want to know how you can afford it? There are a number of scholarships, grants and funding available to help with the costs of an Overseas Exchange- see our Fee Help and Scholarships page for more information.
Destinations
There are many ways you can select an overseas university for an exchange program. Swinburne has partner universities in all corners of the world so whether you want to explore the cobblestone streets of Europe, experience U.S. college campus life or jump deep into the tastes and sounds of Asia, you'll find a partner to suit you.
Find a partner university now
"Studying overseas gave me a major head start in my international career and helped in terms of my own maturity. On exchange you fly your own path and make your own decisions, which is incredible for your personal growth." 

Josh , Exchange at the University of Limerick, Ireland
Exchange program at a partner university
Partner universities are foreign institutions with which Swinburne has a student exchange agreement.
Browse our partner universities around the world using our interactive map, listed by region, to gather information about semester dates, credit arrangements, resources and courses available for exchange students.
Note: No extra tuition fees are applied when you study overseas on exchange at a partner university, you will just be required to pay your normal Swinburne semester fees.
Our partner universities may have additional requirements that you will need to meet, including a higher minimum academic average. We recommend that you check the website of your preferred host university to check their admissions requirements.
Upon acceptance to the exchange program, you will need to pay a non-refundable Student Exchange Program fee of A$100.
Study abroad program at a non-partner university
Swinburne Abroad is not currently offering independent study abroad programs at universities that do not have a student exchange agreement with Swinburne.
Want to study at Swinburne's own Sarawak campus?
Swinburne has a campus in Sarawak, Malaysia, where students can enjoy an inter-campus experience or attend winter term in Borneo.
Find out more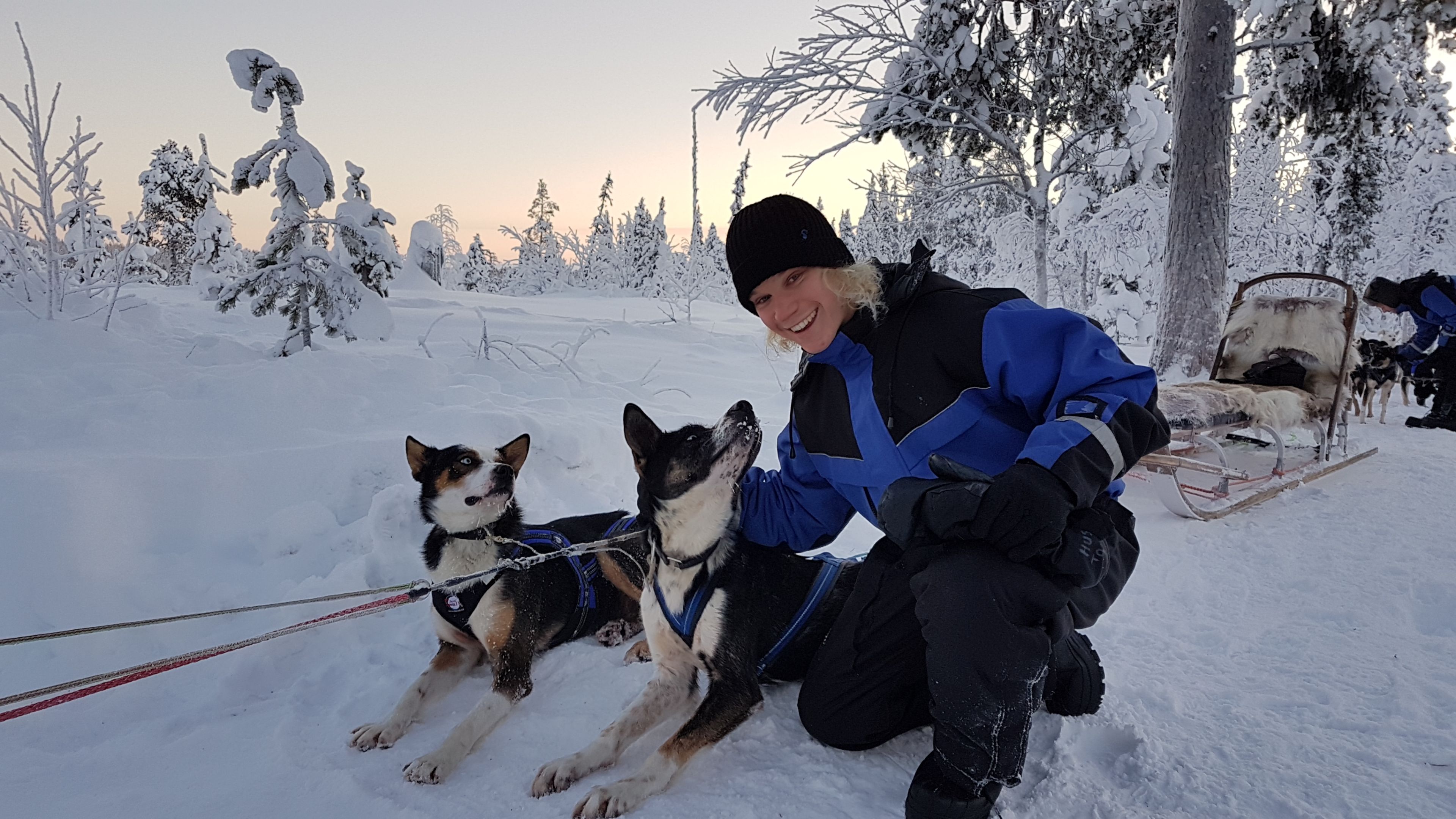 ©
Swinburne student, Sam, on exchange at Lulea Univeristy, Sweden
Ready to study overseas on exchange?
Broaden your horizons, immerse yourself in a foreign culture and take the opportunity to gain unique experience, all while continuing your academic progress.
Apply now