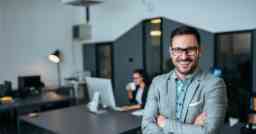 Information for international agents and partners
We've made it easy for our network of international agents and partners to find the information needed to make decisions and advise students on studying at Swinburne.
Welcome to our international agents page. Here you will find downloadable guides, brochures and flyers to send to your students. You can also search for staff members, find more information on our courses and discover how we support international students studying with us here at Swinburne.
Currently, fully vaccinated international student visa holders are able to travel to and from Australia without a travel exemption. This means international students can join us here in Melbourne for face-to-face classes. For more information, including answers to students' frequently asked questions, visit our Return of international students to Melbourne page.
For the latest advice on vaccinated travel into Australia and Victoria, we encourage you to check the Australian Government's Department of Home Affairs website and the Victorian Government's information for overseas travellers and international student arrivals.
For 2022 midyear course availabilities and application and acceptance deadlines, visit the Key dates section on our Resources for international agents page.
You'll find detailed information on international scholarships and other study incentives here.

Resources for international agents

We have a wide range of brochures, flyers, web sessions and other information available on our courses and programs for international agents
Is your student ready to apply?
Ready to apply to Swinburne? Great! Our international student application portal (called Studylink) will guide you through the process.
Log in now
Are you helping a student who wants to change their agent?
If you're helping a student who wants to change their agent, please direct them to complete this form and send it back to your regional team contact.
Download the form now
Discover our student experience
Why choose Swinburne?

Why study in Australia?

Life at Swinburne
Students under 18
Students under the age of 18 are subject to rules and regulations that do not apply to older students studying at Swinburne. Download this form for comprehensive details and advice for international students under the age of 18. For more information contact an international Student Adviser via isa@swinburne.edu.au or call +61 3 9214 6741.
Learn more

Education Services for Overseas Students Act
As the provider of education services to international students in Australia, Swinburne must comply with the Education Services for Overseas Students Act (ESOS Act) and the National Code of Practice for Registration Authorities and Providers of Education and Training to Overseas Students (The National Code).
Learn more

Western Union GlobalPay guide
To help make your payments in the currency of your choice without incurring extra fees or delays, we proudly offer the WU® Students platform. Paying your tuition fees and students fees doesn't have to be complicated.
Learn more

Study Abroad in Melbourne
Offer your students the perfect study abroad experience by studying at Swinburne, an internationally-renowned university in one of the most liveable and exciting cities in the world – Melbourne.
Learn more
Keep on exploring
Fees for international students

Accommodation

Support for international students

Work Integrated Learning

Financial support and advice

Applying for student visas in Australia