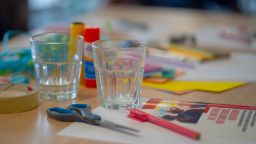 Boost your skillset now with one of our many short courses run by industry professionals.
What is a short course?
Short courses are condensed educational pathways, usually focused on practical skills for critical areas of industry and business.
Choose from a broad range of courses across disciplines including business, leadership, health and trades. Delivered by industry professionals, our short courses contain contemporary content that can be implemented immediately.
A Swinburne short course is right for you if you want:
dynamic class delivery options
small class sizes for optimal engagement and interactivity
an industry accredited course to help meet requirements such as workplace health and safety
to upskill or expand your skills quickly.
Why Swinburne?
Swinburne is connected
We are at the forefront of Australian industry, allowing us to stay up to date with new and evolving technology and ways of working.
Flexible learning solutions
Learn online, on campus, in the office or at one of our training facilities.
Big benefit, short time
It doesn't take long to upskill, get an industry-relevant short course from one of Australia's leading education providers in no time!
Featured courses
Project Management Fundamentals

The essential fundamentals for working more effectively are based on project management.

Masterclass: Change Management

This masterclass in change management teaches managers how to take briefs for change and create a framework that delivers.
"Peter (the facilitator) set up a great group dynamic, excellent balance of activities, discussion, theory and examples. Very applicable learning and opportunities for reflection."

Tracy , Negotiation skills