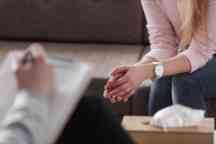 Assault reporting and help
Services and resources are available at Swinburne to help you handle a traumatic experience if you, or someone you know, has been assaulted.
Need emergency help?
If you or someone you know is hurt or in immediate danger:
call the emergency services 000
call Swinburne security on +61 3 9214 3333 for 24-hour assistance including non-life-threatening incidences
Respect. Now. Always.
At Swinburne, we are committed and fully support the Respect. Now. Always. national initiative. The initiative aims to prevent sexual violence in the university community and support the victim/survivor in a safe environment. Learn more about the support we offer if you, or someone you know, is affected by sexual assault or sexual harassment via our Safer Community team.
You decide whether you want to get support, make a report, or both.
A wide range of support services on and off campus are available. You can also choose to report directly or anonymously. Review some of your options here or contact Safer Community for assistance by emailing safercommunity@swinburne.edu.au or by reporting it online.
Reporting assault
Reporting an incident ensures that victims of assault get the help they need. Looking out for one another by speaking up can save lives. If you experience, see or hear about behaviour that may be inappropriate, concerning or threatening you can report the incident to Safer Community by completing the Safer Community online form or by emailing safercommunity@swinburne.edu.au.
Safer Community offers advice, support, intervention and risk management for problem behaviours.
Note: Reports to Safer Community can be made anonymously.
Make a report
24-hour campus security
If you're feeling unsafe, the Swinburne security team offers a free security escort service after hours. This means you can request a security officer to walk with you to your car, the train station or another part of campus.
Call +61 3 9214 3333 or visit the safety and security page for more information on staying safe around campus.
Need crisis support?
The Swinburne after-hours support line is available 24 hours a day on weekends and public holidays, and outside business hours on weekdays (before 9am and after 5pm). Call
1300 854 14
or text
0488 884 145
to access the line.
Crisis support on campus
If you need help in a crisis, you can drop into the following places on campus:
Hawthorn Medical Clinic
Level 4, George Swinburne Building
34 Wakefield Street, Hawthorn
Monday to Thursday 8.30am–6.00pm
Friday 8.30am–5.00pm
+61 3 9214 8483
Croydon campus nurse
Building CA, Room CA130
12–50 Norton Road, Croydon
Monday to Thursday 8.00am–4.00pm
+61 3 9726 1711
Wantirna campus nurse
Room WA121
369 Stud Road, Wantirna
Monday to Thursday 8.00am–4.00pm
Friday 8.30am–12.00pm
+61 3 9210 1287
Not ready to make a report?
Learn more about the additional support Safer Community offers if you or someone you know is being affected by problem behaviour.
Bullying

Bullying is repeated, unreasonable behaviour directed at an individual or group that creates a risk to their health and safety.

Discrimination, harassment and vilification

At Swinburne, we take a zero-tolerance approach to discrimination, harassment and vilification based on a person's background or personal characteristics.

Sexual assault and sexual harassment

Sexual assault occurs when a person is forced, coerced or tricked into sexual acts against their will or without their consent.


Stalking

Stalking occurs when someone repeatedly imposes unwanted communication and/or contact on a person that causes them to feel fear or distress.

Family violence

The Family Violence Protection Act (2008) describes family violence as physically, sexually, emotionally or financially abusive behaviour towards a family member.

Cyber harassment

If you're being harassed online or fall victim to a cybercrime Swinburne can support you in resolving the matter.