Stories for a brighter tomorrow | Entrepreneur
Co-founder and Chief Experience Officer of software company LiveTiles.
Reflecting on his early university days, Peter Nguyen-Brown, Co-Founder and Chief Experience Officer of LiveTiles, is amazed at the profound impact Swinburne had on his life. "As a bright-eyed eighteen-year-old eager to step out into the world for the first time, I never could have imagined how pivotal that moment would be," says Peter. "It's fair to say that my time at Swinburne shaped some of the most important aspects of my life today."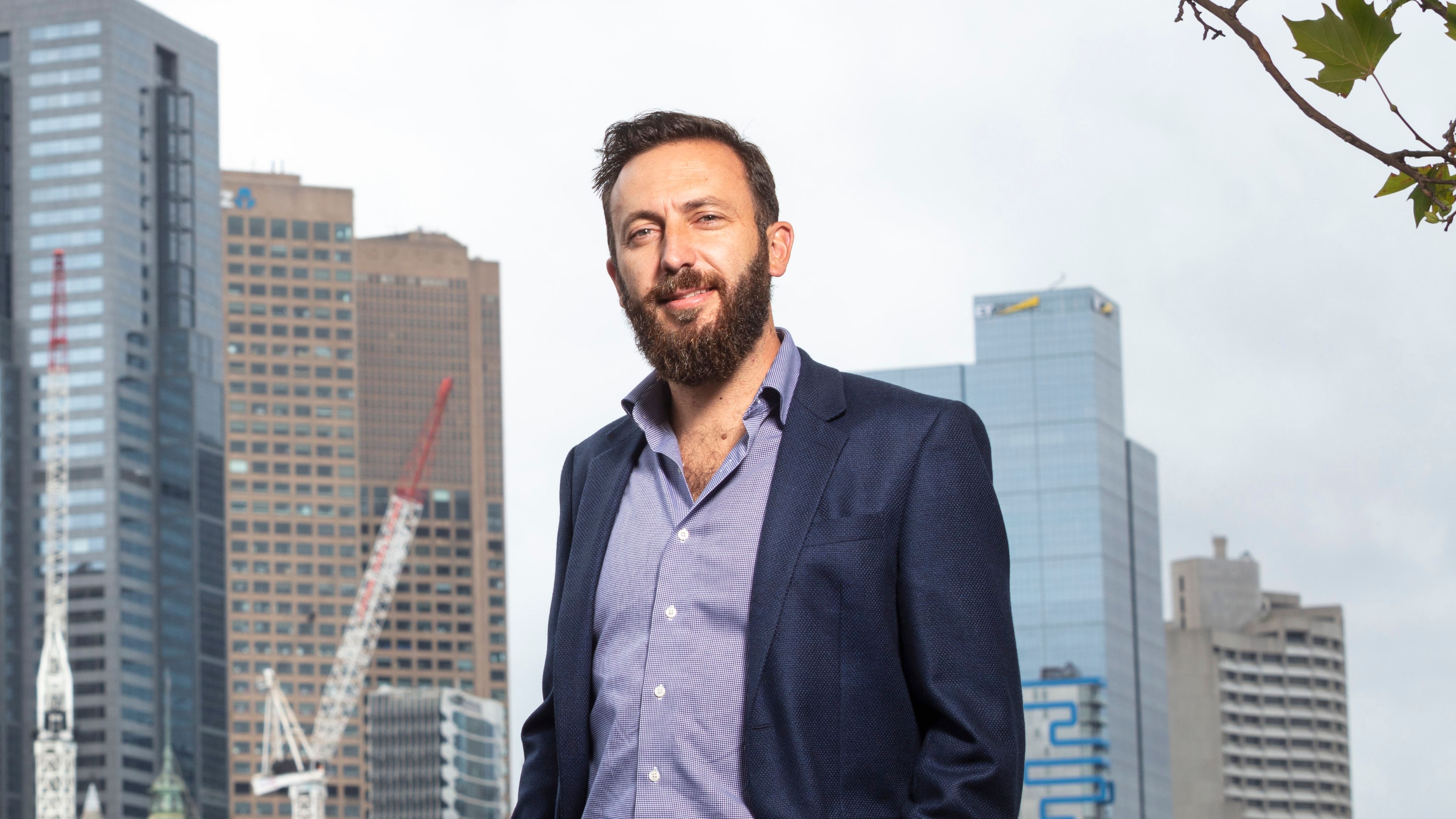 © Copyright Craig Sillitoe
Swinburne Alumni Impact Awards 2021 finalist and LiveTiles Co-Founder, Peter Nguyen-Brown.
A lifelong partnership born
Although he didn't know it at the time, 1998 would become a monumental year in Peter's life. As a young science enthusiast eager to gain some hands-on experience, Swinburne's Bachelor of Applied Science represented an exciting opportunity for Peter. "I had a wonderful time at Swinburne and loved being a part of such a forward-looking community," says Peter. "As well as equipping me with numerous practical skills, it inspired me to reflect on the role I could play in innovating for the future."
"Swinburne inspired me to reflect on the role I could play in innovating for the future."
However, the true blessing born out of Peter's time at Swinburne was the foundation of two pivotal relationships in his life. "I met my then-girlfriend, Michelle, in my first year of university. Then in the same year, I met Karl through Michelle's friendship with his girlfriend," Peter explains. "Michelle is now my wife and mother of our two kids, and Karl is my business partner of over twenty years."
Karl Redenbach, Co-Founder of LiveTiles, also went on to marry his girlfriend at the time and now has four kids of his own. "We've had an incredible friendship and business partnership," says Peter. "It's been amazing to share our personal and professional development together, from our university years all the way through to LiveTiles' success."
A world-leading innovation
Peter and Karl launched LiveTiles together in 2014 with the aim of leading organisations into a new age of digital transformation. A few years later, LiveTiles was officially recognised by the Australian Financial Review as Australia's fastest-growing company and number one technology company. "We were blown away by the success," says Peter. "It's truly a testament to how important tech-based innovations are in the modern workplace."
LiveTiles is a global software company providing innovative solutions to create intelligent workplaces through AI, analytics and user interface design. By building the platform and tools necessary for employees to access content from any application on any device, LiveTiles has streamlined the digital working experience for thousands of companies worldwide. Today, LiveTiles is used by millions of people and serves over 1,000 customers all over the world.
"Our mission is to simplify the complex," says Peter. "We don't like waiting for things to happen; we like to make things happen, especially when it comes to making this world a better place."
"We like to make things happen, especially when it comes to making this world a better place."
The company's dedication to creating a future-driven impact became more important than ever when the pandemic forced the transformation of workplaces all over the world. "It became clear that the changes we thought would take place gradually over five to ten years would now need to be introduced almost immediately," Peter explains. "So it was crucial for us to set up initiatives that would ensure businesses could stay connected, stay productive and, most importantly, stay well."
More from 30 Years Young