Creating safe and resilient urban transport and mobility solutions.
Led by Professor Hussein Dia, this research program is guided by an overarching vision for making cities accessible to their populations through connecting the social, physical, economic and information infrastructure. We're researching ways to create safe and resilient urban transport and mobility solutions that enhance access to services, places and economic opportunities, and improve the quality of life for citizens.
Our research
Our research is focused on developing and evaluating new solutions and policy pathways that are most likely to have the greatest impact in achieving sustainable urban mobility. These pathways are centred on:
integrated land-use and transport policies
investments in dense and human scale cities
transit-oriented and pedestrian-oriented developments
optimised road network use
pricing policy instruments
urban freight and supply chain logistics
public transport and active travel options.

Our research is also underpinned by the role of digital innovations and disruptive technologies in addressing the modern-day demands of urban living and travel in large and fast-growing cities.
This program is organised around three intersecting streams that draw from each other and inform our research projects:
Intelligent Transport (network management and control; smart infrastructure and asset management; technology, sensors, communications and control systems; enhanced personal mobility)
Modelling and Simulation (large scale optimisation; gamification; predictive intelligence, traffic forecasting, AI and data analytics; agent-based traffic simulation and behavioural modelling)
Disruptive Mobility (emerging modes of transport and autonomous shared mobility; urban air mobility; low/zero emissions transport solutions; end-to-end freight solutions)
Current projects
We're aiming to develop and evaluate an innovative framework to optimise and coordinate cooperation between multiple parties that are independent organisations but have similar interests in the same business area.
We're using the parcel delivery services from Australia Post, Toll and other delivery companies as our case study for developing a more efficient and cost-saving method for sharing the movement of goods while also keeping sensitive information such as customer lists private.
We're aiming to develop comprehensive tests that can help regulators assess the readiness of automated or autonomous vehicles. Currently, safety readiness tests of autonomous vehicles are not available – making it difficult for regulators to determine which self-driving software can be certified for deployment.
Our research will be used to develop a hierarchy of digital tests inspired by human driver licensing examinations and computer vision assessments of artificial intelligence systems. Expected outcomes include a standardised examination method that will provide significant benefits by allowing regulators to use the proposed standardised procedures to mandate safe self-driving systems.
We're investigating new methods for managing urban congestion and reducing emissions through innovative transport pricing policies that encourage travellers to reduce their reliance on private vehicles and opt for alternative low carbon or low emission modes of transport instead.
It's predicted that pricing policies will have a substantial influence on travellers' choices of transport mode and time of travel, and will have a lasting impact on travellers adjusting their behaviour and mobility patterns to meet the needs of a sustainable world.
To achieve this, we will establish current and emerging trends in urban transport pricing and the technology solutions available to facilitate their implementation. This will be followed by testing and evaluating the impacts of these policies using traffic simulation models that replicate traveller's behaviour under dynamic pricing policies that vary by location, distance, time of day and other similar policies.
The outcomes of our research will provide government agencies and road operators with the necessary tools that allow them to evaluate the effectiveness and impacts of various pricing interventions and selecting policies that either individually or collectively deliver the best outcomes for reducing congestion, improving amenity and reducing emissions.
We're aiming to develop a self-operating mechanism for increasing the successful delivery rate in the crowdsourcing-based last mile delivery environment. By introducing parcel lockers into the system, the last mile delivery is not constrained to a single person; multiple people can contribute to a single delivery with reasonable resources. We're employing machine learning methods in our research to locate the potential geometric locations to place the parcel lockers.
Research into the impacts of autonomous vehicles has received considerable attention in recent years, particularly their benefits as a cost-effective mode of shared urban mobility and their potential to reduce the total number of vehicles required to meet people's needs and demands for travel.
There's more recognition today, however, that due to regulatory, public acceptance and technology challenges, the deployment of fully autonomous vehicles is likely to be decades away and that more immediate benefits can be obtained from lower levels of vehicle autonomy complemented by vehicle connectivity.
To explore this proposition and determine impacts of vehicle automation and connectivity, we're aiming to develop simulation models that can be used to evaluate the potential safety and capacity improvements that can be realised from converging automated vehicle technologies with vehicle-to-vehicle (V2V) and vehicle-to-infrastructure (V2I) communications.
We're developing an innovative approach to estimate future traffic conditions based on historical information received from sensors on freeways. The model can be used by road operators to optimise freeway operations and avoid traffic breakdowns.
Our research uses deep learning artificial intelligence techniques and advanced methodologies of traffic control and management to identify traffic patterns and conditions that might lead to a breakdown of traffic conditions at forecast time horizons from 15 to 60 minutes into the future.
This project is a collaboration with Transport for NSW and iMOVE, as well as with the Future Spaces for Living research program within the Innovative Planet Research Institute. We're using a virtual reality (VR) environment that simulates a city street to investigate a series of different street configurations, traffic volumes and speeds to gauge perceptions of which streetscape design elements help people feel more comfortable and safe, therefore representing a 'successful place'. The user experience of both the VR and the different street configurations will be measured, including their immersion in the VR environment.
Streets make up over 80 per cent of public open space and are critical to the active and healthy life of a city. The NSW Road Safety Plan 2021 is a supporting plan of the Future Transport 2056 strategy, which aims to "allocate road space in a way that improves the livability of places". As our population grows, increased pressure will be placed on already contested space within our streets.
Findings from our research will provide valuable knowledge about the impact and perception of safety treatments, vehicle speed and noise, traffic intensity and volume, and street design, layout and dimensions on movement and place.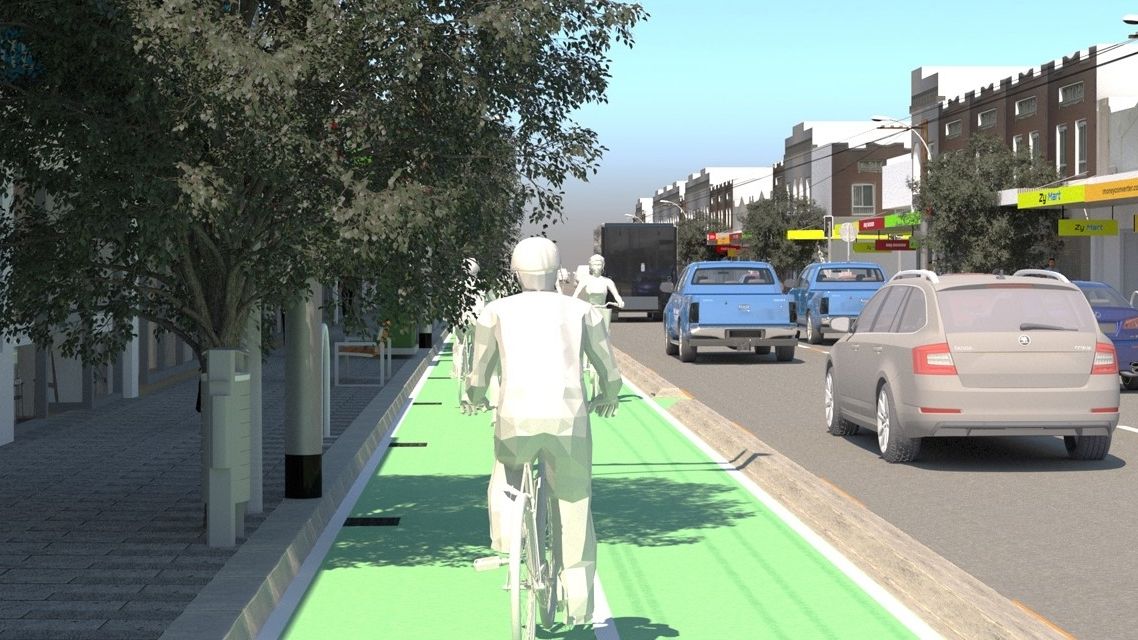 ©
We're aiming to develop and evaluate simulation models for dynamic on-demand ride-sharing systems, specifically a robust and scalable dynamic network model for on-demand bus services in Melbourne.
The success of these systems relies largely on adequately estimating ridership demands, which we'll address by using artificial intelligence and machine learning to predict future demand based on behavioural surveys. The origin-destination data needed for model development will also include touch-on and touch-off Myki data covering the study area.
Completed projects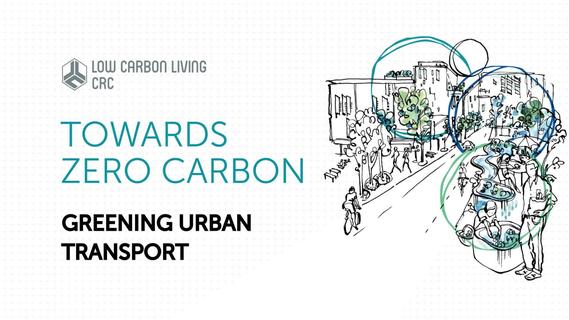 Towards zero carbon: greening urban transport
Towards zero carbon: greening urban transport
This was a Cooperative Research Centre for Low Carbon Living project, aiming to overcome unsustainable transport practices of the past.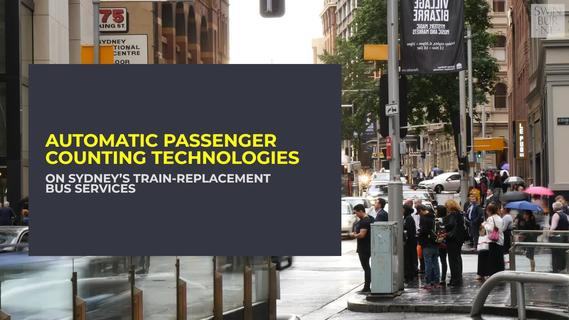 Automatic passenger counting technologies
Automatic passenger counting technologies for train replacement buses
This was an iMOVE Cooperative Research Centre project that identified and trialled different technologies for counting passengers on train replacement buses.
Future urban mobility program news
Facilitating the 30-minute city

Professor Hussein Dia explains how urgent and radical changes in urban transport policies and practices will benefit the planet and future generations.

Masterclass on Future Urban Mobility

Professor Hussein Dia has compiled a series of short videos that introduce the learning units for this masterclass.
Explore our other research programs