You're about to see a growing trend of 'laptop workers' in cafés - new research reveals why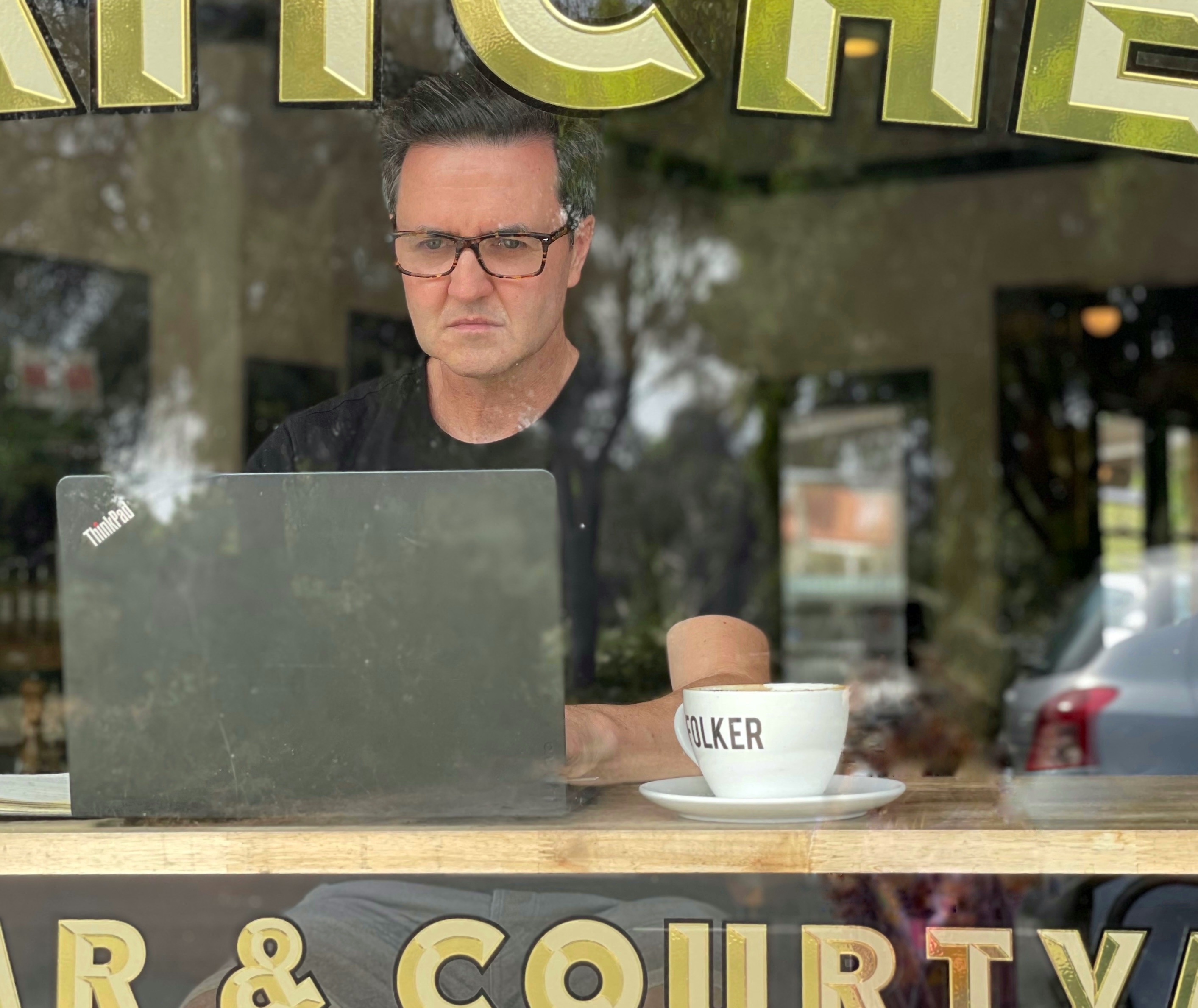 Working in a cafe is becoming increasingly popular. Image by Daisy Hopkins.
In summary
Working from cafes and pubs is becoming increasingly popular as more workers adopt a hybrid working model
New research highlights the appeal of working from cafés and other alternative locations, what they are used for and how workers behave there.
Almost half of remote workers spend time working from third places, particularly Gen Z workers
Working from cafes and pubs has been commonplace amongst freelancers for years. But with hybrid working becoming the new 'normal', it's set to become a 2023-defining trend.
New research from Swinburne University of Technology, partnering with Third-Place.org, has investigated the appeal of working from cafés and other alternative locations, what they are used for and how workers behave there.
Recent research from OpenTable has revealed that almost half of remote workers now spend time each week working from cafes or other third places. The trend is particularly popular with Gen Z workers, 10 per cent of whom say third places are now their preferred place to work.
Swinburne research shows that when it comes to third place work venues, cafes were the clear favourite – but participants mentioned they sometimes also use other third places, such as libraries, pubs, parks and coworking spaces.
On average, the researchers found that people who work in third places will typically do so between 2-3 times each week. They will stay anywhere between 15 minutes and 4 hours and spend between AU$4 and AU$30 each visit. Most of the time, they'll go to a third place on their own. When they use a third location for small meetings, the size of the gathering rarely exceeds 2 or 3 people.
The most common work tasks completed outside of the home and office are deep individual work, creative thinking/work, reading, admin tasks, paperwork, emails, small meetings and informal phone calls.
"We identified a range of different third place users," says lead researcher and Swinburne Innovation Fellow, Associate Professor John Hopkins. "'Device Disconnectors' like to visit third places for a quick break away from technology, 'Caffeine Creatives' use the change of environment as a mental reset to help them think creatively, 'Suburban Socialites' like to counteract the threat of loneliness when working-from-home with short regular visits to their local third place, and 'Lunchtime Liaisons' use third places for regular meetings with clients or colleagues, often combining this with lunch or breakfast."
There are many factors that attract workers to a third place venue – including good coffee, cost, nice music, privacy and outdoor space – but by far the most popular responses were:
feeling welcome
reviews
wi-fi and power sockets
Overwhelmingly, 'laptop workers' want a nice, friendly atmosphere – that isn't too crowded, noisy or have staff pressuring them to leave after a certain amount of time.
"Venues looking to attract these types of workers might have signage welcoming people to work within, provide a dedicated working space, advertise the wi-fi password or offer special bundles, such as a two-hour package including unlimited coffee and a sandwich," adds Hopkins.
Sandwiches are a good bet. The research found that workers opt for snacks and light meals, with more than half of third places workers saying they'd only ever buy something they could 'eat with one hand' – with sandwiches, pastries, cookies and muffins being the most popular choices.
The top three benefits to working in a third place were seen to be mental reset, community and social connection, and great food and coffee. When asked to what extent working from a third place positively contributes to their overall wellbeing, the average response was 86 per cent.
The chance of continuing to use a third place for work in the future was 98 per cent. However, it was found that not all work tasks are suitable for third places. Workers said they strongly avoid these environments when working on something of a confidential nature (or with security or privacy risks), for longer or larger meetings, and when doing tasks that require a bigger screen or other specialist equipment.
Related articles
Australian businesses at risk due to poor information governance

A new survey by Swinburne University of Technology and Astral Consulting Services has found that industry needs a new approach to enterprise information management and information governance. 

Tuesday 22 August 2023

Swinburne students take home first prize in international Beta Alpha Psi competitions in Las Vegas

Five students from Swinburne's Xi Sigma Beta Alpha Psi chapter have taken home first place in international competitions at the Beta Alpha Psi Annual Meeting in Las Vegas. 

Tuesday 22 August 2023

Canada's Online News Act may let Meta and Google decide the winners and losers in the media industry

The Online News Act, Bill C-18, was barely a few hours old when Meta announced it will soon start blocking Canadians from accessing and sharing news on Facebook, Instagram and all of its platforms.

Tuesday 27 June 2023

AIR Hub opens final AIR Pass funding to drive Australia's aerospace ecosystem

Swinburne University of Technology's Aerostructures Innovation Research Hub (AIR Hub) is thrilled to announce the opening of its final round of the AIR Pass program. Designed to fuel the growth of small and medium-sized enterprises (SMEs) and start-ups in the Australian aerospace ecosystem, this initiative will provide eligible projects with up to $50,000 in funding to support their development.

Wednesday 14 June 2023

10 Australian companies have embraced the 4-day week. Here's what they say about it

Most of us look forward to a rare long weekend. But some Australians now enjoy a four-day week every week. They're lucky enough to work for the small number of organisations that are trialling or have permanently adopted what is known as the 100:80:100 model.

Monday 05 June 2023