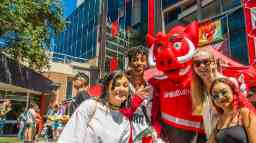 Join our team of volunteers at Hawthorn as we introduce potential students and their parents to Swinburne and all that it offers.
Open Day is just one day. But it's a day that could change someone's life (maybe even yours) and help build a brighter tomorrow.
Want to be a part of that? You can.
Swinburne Open Day
When: Sunday 31 July, 10am – 4pm
Where: Hawthorn campus
What will I do on the day?
By volunteering at Open Day, you might:
welcome visitors to Swinburne's Hawthorn campus
share your Swinburne experience
help visitors navigate their way around campus
answer questions
keep everything running smoothly – including campus tours
hand out show bags
track attendance
restock supplies.

Want to know more?
Read on to see the full list of perks for student volunteers or discover how staff can get involved.
Student volunteers
We couldn't do it without you – new students want to hear your story. Plus, there are some pretty decent perks.
Perks for students
As a registered student volunteer, you'll get:
to build your résumé with extra experience in customer service, communication and time management
to make new connections 
credited hours towards the Swinburne Student Life Volunteering Program 
lunch on us – we'll give you a voucher to purchase food from one of several participating cafés
a Swinburne t-shirt to wear on the day (and keep!)
access to the Volunteering Hub at Open Day – packed full of snacks, games and a chill out zone
free food, coffee and giveaways on campus at Open Day
a certificate of appreciation.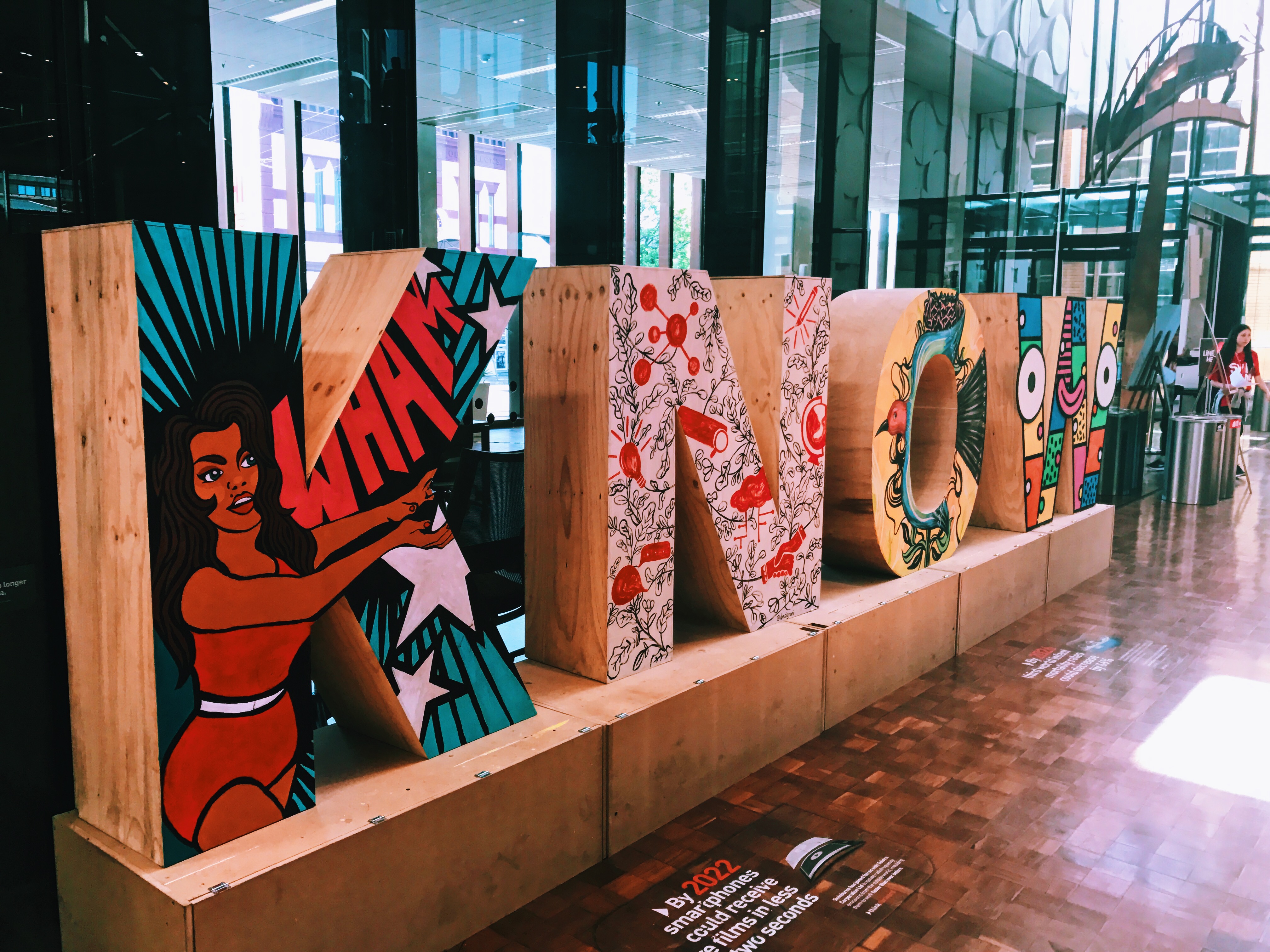 ©
What else do I need to know?
Greeter

This is a critical role – you will introduce our visitors to Swinburne.
You'll offer visitors direction to the courses they are interested in studying.
Pack show bags with course guides and programs.
You must know the Hawthorn campus extremely well.
Be willing to chat to our visitors and share your student experience.
This position is best suited to our most outgoing volunteers.

Usher
Stay warm in one of our lecture theatres.
You'll make sure visitors are seated quickly prior to the start of each info session.
Track attendance, ensure the presenter has what they need and be our point guard to let us know if the presenter doesn't arrive!
You'll also manage the visitors as they exit the theatre, opening doors to ensure it is safe and timely.
This position is best suited to our volunteers who can manage time effectively.


Navigator
You'll be positioned in our high traffic areas.
Actively seeking out visitors who are looking lost and need directions.
Answer any questions our visitors may have.
We'll try our best to place you close to the location of the course you're studying.
This position is best suited to our most proactive volunteers.


Tour attendant

Behind every great tour is a great tour attendant!
We need you to help keep the tours running smoothly, ensuring groups are lined up in the right spot and that the tour leaders take the correct group.
You'll also track attendance and let us know if the tour leader is late.
This position is best suited to our most confident volunteers.

Logistics
This position will definitely cover off your gym session for the day.
You'll be on the go most of the day using trolleys to move course guides, programs and water.
You'll be a jack of all trades; crushing boxes, advising cleaners when the bins are full or bathrooms need attention, and running extra supplies to Swinburne staff.
You won't need to interact very much with visitors.
This position is best suited to our active volunteers.
All volunteers at Open Day must have a current Working with Children Check (WWCC) and have completed the Consent Matters training module.
To be a volunteer at Open Day, you must attend one of the briefing sessions where we'll let you know all you need to know. You'll also receive your t-shirt and lunch vouchers at the briefing.
Session 1: Tuesday 19 July, 10 – 11.30am [EN101]
Session 2: Thursday 21 July, 2 – 3.30pm [EN101]
Staff volunteers
Enjoy and experience the event you and your colleagues spend countless hours bringing to life each year. (And yes, there are perks for you too.)
If you'd like to volunteer for Open Day, make sure you secure approval from your manager and have a chat to them in advance about overtime or time off in lieu entitlements.
Perks for staff
As a registered staff volunteer, you'll get:
lunch on us – we'll give you a voucher to purchase food from a local café on the day
a Swinburne t-shirt to wear on the day (and keep)
to feel elated about the next generation of students and what they'll achieve.
 
How do staff get involved?
If you are Swinburne staff and you would like to get involved, please email openday@swinburne.edu.au to let our team know. We will get in touch with further information.