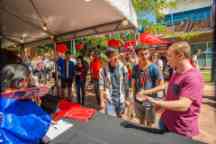 All your Swinburne events in the one place. Search by date, event type and study area.
Are you in high school?
Explore uni with a series of events just for you: A Day in the Life of a Swinburne Student.
Workshops. Seminars. Public Lectures. We have them all. For current students, researchers, industry, general enthusiasts and everyone in between. Make the most of them and expand your horizons.