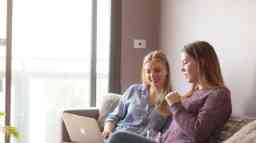 A double degree lets you study two bachelor (or master) degrees at the same time and allows you to graduate with two qualifications.
What is a double degree?
By studying a double degree, you will be able to study two areas at once and graduate a lot quicker than you'd be able to if you were to study two separate bachelor (or master) degrees.
Double degrees usually take just one year longer than a single degree and they're a great way to add more depth to your study. They're also a great way of keeping your options open and shows a higher level of expertise to future employers — which could help you get your dream job.
Check out our ATAR calculator to see what double degree study options Swinburne can offer you. Simply use your ATAR score or predicted ATAR score to start planning your future.
Transferring to a double degree
If you're already part way through your Swinburne course, you can add a second degree on to your current course at any time. To apply for a double degree, visit the application portal for local students or international students.
Applied Innovation double degree
Don't just graduate, innovate.
Introducing Swinburne's new Applied Innovation double degree, designed to grow your creative confidence, foster collaboration, and hone your leadership potential. Just add the Bachelor of Applied Innovation to one of our popular bachelor degrees as a double.
Find out more