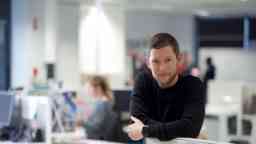 If you want to retrain for a promotion or career change, we understand the challenges you may face when you come back to uni and return to study. That's why we offer additional services for non-school leavers that can make your study life easier.
Choosing the right course
Going back to school as a mature age student or after some time away from study often means more focus and less spare time — so it's important to make the right course choices.
We offer various courses and pathways to suit your individual interests and career aspirations. These qualifications include certificates, diplomas and bachelor degrees, as well as master degrees and PhDs.
If you're having difficulty deciding which course is right for you, make a one-on-one appointment with one of our future student advisers.
Flexible study options to help you return to study
We understand that studying full time or in a classroom environment may not be suited to everyone, and balancing work and study can be challenging.
To make it easier, we offer a variety of study options to fit in with your work and life commitments. Depending on your chosen course, these options can include:
online delivery
blended learning programs (a combination of on- and off-campus study)
workplace delivery
part-time study.
Search our Courses to find courses available in a particular study mode.
Recognise the skills you already have
Some non-school leavers have workplace experience that can be transferred to course credit. If you have relevant experience or education, also known as Recognition of Prior Learning (RPL), you might be closer to a qualification than you think.
More about RPL
Stress-free return to study
At Swinburne, we understand that everyone's situation is different. Your pathway to university can be as individual as you! Whether you're returning to study after travelling the world, raising a family or deciding to change career, ease the transition to study with our study skills classes, workshops and other resources.
Learning and Academic Skills Centre

Visit the LAS Centre for free consultations to improve your academic and language skills. Get advice on essay writing, making presentations, researching and help with exam preparation.

Mathematics and Statistics Help Centre

If you're a student studying maths, stats or physics units, you can access the Mathematics and Statistics Help (MASH) Centre.