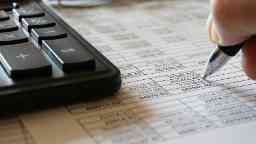 Thinking of becoming an accountant but unsure if it's just about crunching numbers? As an accountant, you'll play a crucial role in helping your clients make informed decisions and learn how to become a strategic thinker about money – a skill that will always be in demand.
Our accounting courses give you the knowledge and skills to guide investment decisions, forecast financial decisions and help your clients use their money to achieve the best possible outcome.

When you learn accounting you will develop the capability to work as a financial analyst, tax analyst, accounts officer, management accountant or in a treasury role.
Browse our courses to find detailed course information, application dates, entry requirements, fees, subjects, ATAR requirements and more.
Stop saying next year. Start in Semester 2.
You're invited to our upcoming undergraduate, TAFE & UniLink study expo, Tuesday 6 June at our Hawthorn campus. Meet academics, hear about key courses, and get all your questions answered on-the-spot.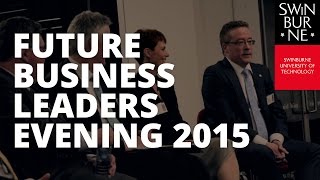 Meet our successful accounting alumni
Meet our successful Accounting alumni
A group of our accounting alumni recently returned to our Hawthorn campus to share the stories of their successful careers after graduating from Swinburne.
"Here are some of the things I've done as part of my 6-month placements at Viva Energy and Unico Computer Systems: work with accounting software to financially manage a company of 250 people, work on a project to help internal employees map their career development, and apply my knowledge on databases and data visualisation (gained at Swinburne) to produce reports for the C-suite of a company with over 1000 employees."

Aaron , Bachelor of Accounting and Business Information Technology (Professional)
Women in Finance and Economics Scholarship Program

The purpose of the Scholarship is to encourage and assist women to enter, re-enter and achieve leadership roles across the financial services industry.

The Financial Planning Association® (FPA®) is the primary membership organisation for financial planning practitioners who want to master the practice of financial planning, and who are committed to shaping the future of the profession.
An undergraduate degree must be about more than just knowledge – it's also job readiness, professional experience and access to further opportunities.
We partner with leading Australian and global organisations to offer students authentic workplace experiences. Our degrees can include placements, internships, industry-linked projects, study tours and more. This is your chance to work on real-life projects, solve day-to-day challenges in your field and gain the professional skills that put knowledge into practice. You'll build invaluable skills and confidence, knowing you have what it takes to land a job by graduation or even before.
How to become an accountant

Accountants tend to have strong analytical and problem-solving skills in addition to being good at maths. Learn more about what it takes to become an accountant in Australia.
Download a course guide

Thinking of studying with us? Whether you are a domestic or an international student, we have a wide range of courses to suit your needs. Simply complete the form to download your course guide.

Book a one-on-one

Not sure which course is right for you? No stress. Book a one-on-one appointment with a course adviser for help with your application or advice on your study options.

Course planner

Begin planning the units you will study in your course.

Work Integrated Learning

Swinburne guarantees real industry experience in all our bachelor degrees in the form of placements, internships or industry-linked projects.