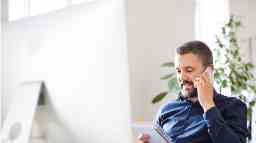 Connect with Swinburne University of Technology.
Emergency assistance
If you or someone you know is hurt or in immediate danger:
call Swinburne Security on +61 3 9214 3333 for 24-hour assistance including non-life-threatening incidences.
Do you want to study at Swinburne?
If you're looking to study at Swinburne, there are many ways to engage with us and start your journey. Our friendly team is available Monday to Friday, 9am to 5pm, closed public holidays.
Currently studying at Swinburne?
There are many ways to contact us if you're a current student. Our friendly team is available Monday to Friday, 9am to 5pm, closed public holidays.
Need help with enrolment?
Find out when you can plan your class timetable and save the date in your calendar.
Don't forget to also plan your course structure with our course planner tool before you enrol.
If you need help with enrolment, go to the Enrolling page to see our handy help guides or book an appointment with an Enrolment Specialist.
Do you help students find their academic journey?
Whether you're an international agent or a career practitioner, we have an array of resources to help guide your students and map out their academic journey.
Want to contact a specific team?
Contact the research team for all research related enquires, the collaborations and partnerships team to use our world-class facilities and utilise our industry experts, or contact the media contact team for help with a media enquiry.
Are you an external contractor?
Contact the Moondani Toombadool Centre
Further contacts and information
Find an expert for comment
Search for a Swinburne researcher or academic expert who is available for media comment about their field of expertise.

Our locations
Australian campus details
John Street, Hawthorn
Victoria 3122 Australia
Postal address:
PO Box 218, Hawthorn
Victoria 3122 Australia
Deliveries:
The Mail Centre
1 Alfred Street, Hawthorn
Victoria 3122 Australia
12-50 Norton Road, Croydon
Victoria 3136 Australia
369 Stud Road, Wantirna
Victoria 3152 Australia
Jalan Simpang Tiga
93350 Kuching, Sarawak, Malaysia
+60 82 416 353
+60 3 9800 3369

Swinburne Online
Level 6, 600 St Kilda Road, Melbourne
Victoria 3004 Australia
National Institute of Circus Arts
Level 1 PC Building
39-59 Green Street, Prahran
(Corner Green & Thomas Street)
Victoria 3181 Australia
+61 3 9214 6975
+61 3 9214 6574

Swinburne Sydney
1-3 Fitzwilliam Street
Parramatta NSW 2150
Complaints and feedback

Submit complaints, suggestions and feedback to assist us in improving the quality of our teaching, administrative and support services.
Make a general enquiry
For general enquiries, call +61 3 9214 8444 to speak to our friendly team Monday to Friday, 9am to 5pm. Please note: General enquiries are not available on public holidays.
Contact us