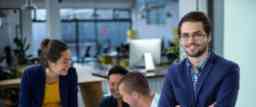 Receive valuable insights, solve problems and generate positive outcomes in your organisation.
At Swinburne, we provide access to world-class researchers and facilities that can help solve problems and create competitive advantages in your organisation. By collaborating with us you can enjoy a number of unique benefits, including access to world-class research talent and the flexibility that comes with working with a medium-sized, dual-sector university.
Why partner with us?
Top 1% globally
QS World University Rankings 2024
Top 300 globally
Academic Ranking of World Universities 2023
Top 50 Under 50*
QS World University Rankings 2021
*Best universities in the world under 50 years old
Our research
Our research is built on outstanding researchers, specialist centres and a focus on high-quality and ethically sound research for societal benefit and scientific discovery.
Research institutes

Research centres, groups and clinics

Facilities and equipment
"We are glad to be involved with Swinburne's Smart Cities Research Institute. We hope to continue our partnership with the Institute and the great people who work there, as we found our experience as collaborators to be both professional and joyful." 

Ricardo Zorondo , Appearition
Strategic initiatives
Our research ecosystem is also supported by a number of strategic initiatives designed to help partners find innovative solutions to real-world problems.
Factory of the Future

Data for Social Good Cloud Innovation Centre

Swinburne Innovation Precinct

Design Factory Melbourne

Advanced Manufacturing Industry 4.0 Hub

Digital Research Innovation Capability Platform
Achievements and success stories 
Achievements and success stories

We don't just talk the talk — we walk the walk. Read about some of our key partnerships, programs and recent success stories.

Partnered research centres and training hubs

Partnered Research Centres and Centres of Excellence are significant activities in areas of national importance. They focus on impactful research and transformative outcomes.


Start-up and spin-off companies for research translation

Learn more about our successful spin-off companies, formed through research partnerships with businesses and industry.

Achievements and recognition

Swinburne's reputation as a leader in research and innovation is growing year-on-year. Our world-class researchers focus on projects that cross disciplines and make real-world differences.
Search for a researcher
Whether you're looking for a potential collaborator, PhD supervisor or expert to provide a media comment, our database will help you find who you need.
Recent news
In recent years, we've formed a number of major partnerships instrumental in effecting widespread industry advancement.
Swinburne researchers celebrate success in national funding

Swinburne will receive $ 5.3 million in national competitive research funding from the Australian Research Council.

Thursday 19 November 2020

Swinburne celebrates twelve researchers on Highly Cited Researchers 2020 list

Swinburne is proud to announce that 12 of our academics have been named on the Highly Cited Researchers™ 2020 list from Clarivate.

Thursday 19 November 2020

Swinburne's Professor Bronwyn Fox awarded prestigious science medal

Professor Bronwyn Fox has been awarded the 2020 Medal for Excellence in Scientific Research from the Royal Society of Victoria

Wednesday 11 November 2020

Easy wheezy – a straightforward passage to asthma control

A take-home device that measures wheeze could help millions to manage their respiratory diseases.

Friday 24 January 2020

Putting humanitarian work on the map

Australia's community services have reaped the rewards of data crunching projects that transform complex social information into visual tools.

Thursday 23 January 2020
Specific research services
Centre for Forensic Behavioural Science

Our team works alongside government and industry partners to develop best practice models of care and treatment. 


Statistical services

We provide statistical services with data-driven and evidence-based solutions aimed at providing valuable insights for our partners.
Swinburne Industry Research Advisory Committee
Comprising leaders from government and business, the Swinburne Industry Research Advisory Committee (SIRAC) offers Swinburne and its partners advice, expertise and experience relating to specific sectors, trends, policy, research agenda, skills and training, and market intelligence.
Learn more
Want the latest updates?
Keep up-to-date with all the latest Swinburne partner success stories by signing up to our quarterly newsletter.
Sign up now
Read our intellectual property information
Our intellectual property (IP) policies helps us create impact through science, technology and innovation.
Learn more
Want to utilise our research services?
Contact our research team to discuss your requirements.
Email us