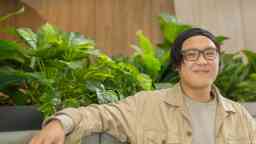 Work with our accreditation placement students
Enhance your reputation as an employer of choice and access a steady pipeline of talent by providing a placement opportunity for our students as a professional accreditation requirement of their studies.
Contact us now
We welcome organisations to collaborate with us to offer placement experiences for our students in community services, education, engineering, health and law.
Our next_gen creative and innovative students – both from vocational education and higher education – can inject new insight into your organisation and help achieve your goals.
What study levels are the students at?
Vocational education students (sometimes referred to as TAFE students) are studying certificates and diplomas.
Higher education students are studying bachelor degrees, master degrees, graduate certificates, graduate diplomas and higher qualifications.
Will a placement cost my organisation?
Swinburne does not charge your organisation to host our accreditation placement students. There are some conditions, such as adequate supervision, that must be met before a placement can go ahead.
Accreditation placements are generally unpaid, although payment to students is not discouraged for law and engineering.
"Our organisation has greatly benefited from the program, with extra assistance to complete new and existing projects using the student's fresh ideas and approaches. It has also afforded existing staff the opportunity to develop themselves through interaction and engagement with the students."

Peter Moran , Co-ordinator of Construction Development, City of Yarra