Swinburne stories | Trailblazers
Australian Laureate Fellow and Director of the ARC Centre of Excellence for Gravitational Wave Discovery
In 1998, when Professor Matthew Bailes started at Swinburne, the university was still in its infancy. 'I'd never really heard of Swinburne at the time,' he says. 'I'd seen their ads on trams, I didn't really know what they were.'
He soon learned the then six-year-old university was keen to hire the best people it could. 'It was looking to recruit young people in the meteoric rise of their careers,' he says. 'Swinburne rang me up one day and said: "Why don't you come and talk about working here?"'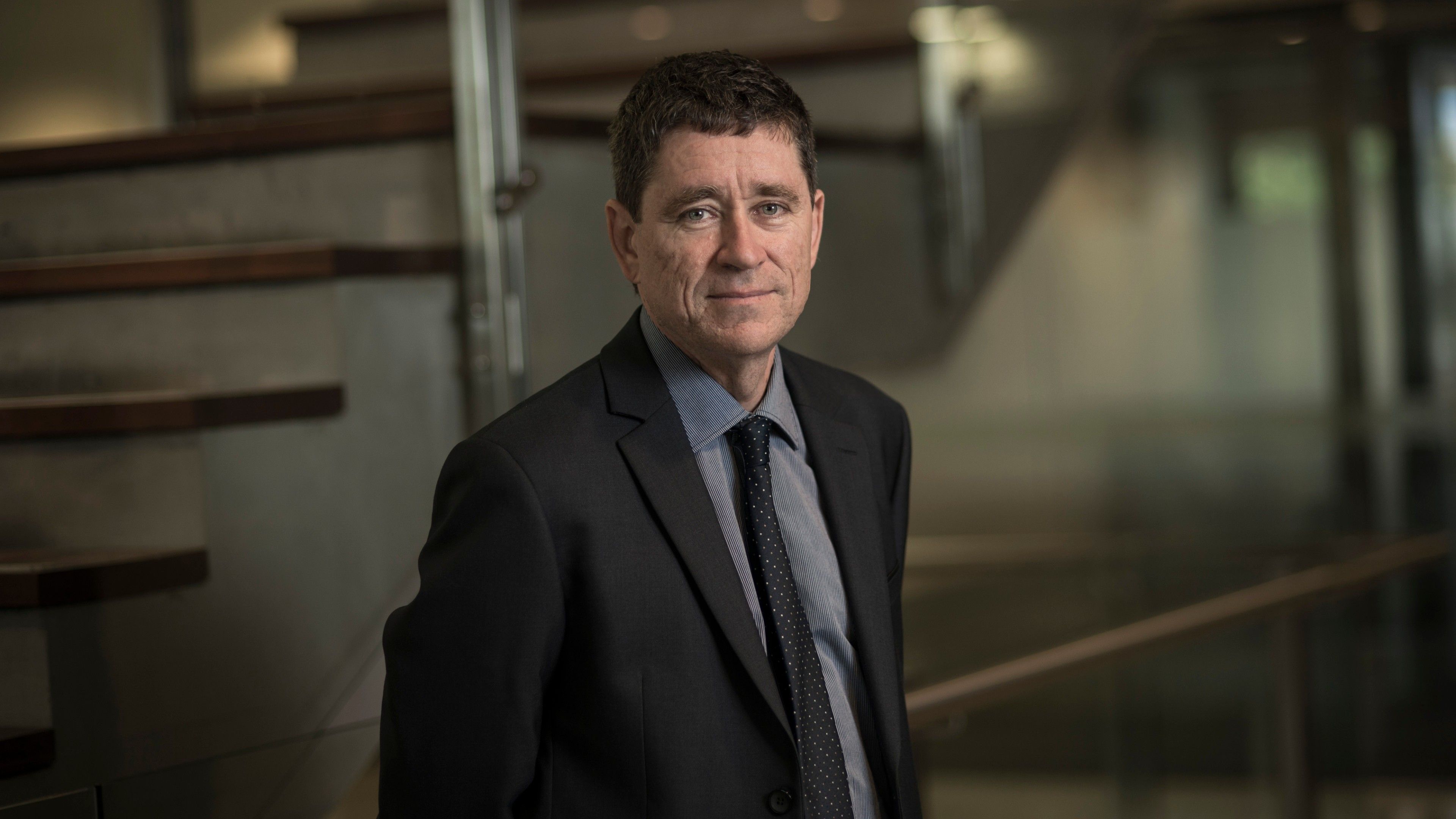 ©
Professor Matthew Bailes
A meteoric rise
Meteoric is an apt metaphor for Matthew's astrophysics career, and Swinburne worked hard to secure his services. '(Head of the Biophysical Sciences and Electrical Engineering School) Dale Murphy said: "If you come to Swinburne, you can do anything. Whereas if you go elsewhere it's going to be a straight and narrow course, there'll be all these rules. Here you can do anything". I thought: "If I can stay at Swinburne and build something new, that would be outstanding and more of a challenge."'
He accepted, and in a few months Matthew was awarded a senior research fellowship. In 1998 he founded the Centre for Astrophysics and Supercomputing and was its director for 12 years. 'At the time I thought if it could get to a stage where I had 15 or 20 people that would be good. The centre has about 85 people now.'
"If I can stay at Swinburne and build something new, that would be outstanding and that's more of a challenge."
Over the 19 years he has been at Swinburne, Matthew has been central in putting the university at the cutting-edge in the world of astrophysics. Ten years ago, Matthew, together with former student Duncan Lorimer, discovered a new type of cosmic explosion called a fast radio burst. It was a discovery that helped place Australia at the forefront of this new scientific field, and Swinburne as the leading research centre globally for their future investigation. 'These were an entirely new phenomenon and we've been working for the last decade to try and understand what they are,' he says.
Directing the search for gravitational waves
Matthew was awarded a five-year Australian Research Council Laureate Fellowship to study fast radio bursts in 2015. In 2016 he was announced as the director of the Australian Research Council Centre of Excellence for Gravitational Wave Discovery (OzGrav). The $31.3 million centre, hosted at Swinburne, is a worldwide collaboration between another 18 co-investigators that aims to capitalise on the first detections of gravitational waves, to understand the extreme physics of black holes and warped space time.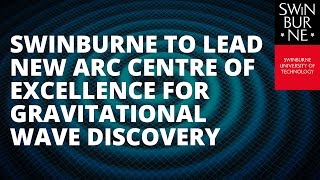 Swinburne to lead new ARC Centre of Excellence for Gravitational Wave Discovery
Gravitational waves were discovered in 2016 and Matthew also leads the first Australian Research Council Centre of Excellence in Physics at Swinburne, tasked with discovering relativistic objects known as neutron stars and then using them in experiments that test the laws of gravity and nature.
Neutron stars are 'very compact objects, about half-a-million times heavier than the earth but only about 20 kilometres in diameter,' he says. 'Their extreme gravity and magnetism makes them very energetic and they can be used for tests of gravitational theories and relativistic emission models in a way that you can't do on earth.'
Expanding astronomy research and teaching
Matthew acknowledges several people at Swinburne — including Dale Murphy and Swinburne's foundation vice-chancellor Professor Iain Wallace — for helping him achieve his vision. He notes that successive vice-chancellors and deputy vice-chancellors have continued to provide this 'fantastic support'.
'We had an idea (in 1999) to have an online course in astronomy and Iain supported a radical advertising strategy for that, whereby we put a CD-ROM on the cover of every Sky & Telescope magazine in the world,' Matthew says. 'It meant we went from about $50,000 of income a year to about $600,000 in a very short space of time, enabling us to celebrate the growth of the centre, ably led by Dr Margaret Mazzolini and Professor Sarah Maddison.'
"The Centre for Astrophysics and Supercomputing was able to set very high standards that others could emulate."
Matthew says he found Swinburne to be flexible about new ideas. 'I wanted to build a virtual reality theatre and that was fine,' he says. 'I wanted to have people trying to do commercial work in astronomy, which is not obvious, and that was good with them. I was given a lot of budgetary discretion so I could use my funding for unorthodox things if I thought that was in the best interests of the centre.'
He says he has been fortunate in having fine mentors and training. 'My PhD adviser Dick Manchester was a Federation fellow and a member of the Academy, my co-supervisor (Professor) Ken Freeman won the Prime Minister's Prize for Science (in 2012), my boss in England Professor Andrew Lyne is a fellow of the Royal Society, so I had a lot of training in what I call research excellence. The Centre for Astrophysics and Supercomputing was able to set very high standards that others could emulate.'
He says he and his teams have helped propel Swinburne's international university rankings to new levels. 'The centre published an enormous number of science and nature papers, we have very highly cited staff and we were largely responsible for the university entering the top 500 universities for the first time. It would have been impossible elsewhere to grow at such a rate.'
"A lot of the people who've been through the centre now occupy very senior roles."
Matthew says he has found it rewarding to have helped shape the careers of others, including Professor Sarah Maddison, now Swinburne's Acting Pro Vice-Chancellor for the Faculty of Science, Engineering and Technology; Professor Virginia Kilborn, chair of the department of Physics and Astronomy; and Professor Steven Tingay, a professor of radio astronomy and a former postdoctoral student, who is now on secondment in Italy as director of the Istituto Nazionale di Astrofisica, as well as being on the board of directors of the billion-dollar project Square Kilometre Array.
'A lot of the people who've been through the centre now occupy very senior roles and a large number of my students are now professors in other countries,' he says. 'I think there's a standard at the centre that inspires others to excellence.'
Looking to the next discovery
Matthew sits on various advisory boards around the world and is often invited to give talks to workshops and conferences run by the international scientific community. 'Fast radio bursts are known as one of the great mysteries in astronomy at the moment,' he says. 'There's a lot of international attention so a lot of our papers are very highly cited and Swinburne is seen as the leader in discovering these things. We've been involved in something like 75 per cent of all discoveries. And a lot of my students are highly sought after internationally to continue work in this area.'
"The talented fellow staff, postdocs and students … make it fun to come to work."
Matthew has been invited to be the Australian lead on the Breakthrough Listen initiative, a $100 million project funded by Russian billionaire philanthropist Yuri Milner, involving a search for extra-terrestrial intelligence using radio telescopes. 'I think we've got much more hope than anybody else has had, but still a very low chance.'
Despite the generous high-level support, Matthew attributes most of his success to 'the talented fellow staff, postdocs and students' he's managed to recruit over the years. 'They make it fun to come to work,' he says.
Words by Peter Wilmoth.
Swinburne stories

Collaboration and partnerships

Alumni

Giving to Swinburne