Stories for a brighter tomorrow | Innovator
Growing talent from the ground up
Brad Foot graduated with an IT degree at Swinburne in a time of great uncertainty. The world had just gone through a recession and the dot-com crash.

While an IT degree would have practically guaranteed him a job before, Brad wasn't so sure it would be the case for new graduates. Larger companies had cancelled their graduate intakes that year, and people he knew had seen their graduate job contracts ripped up.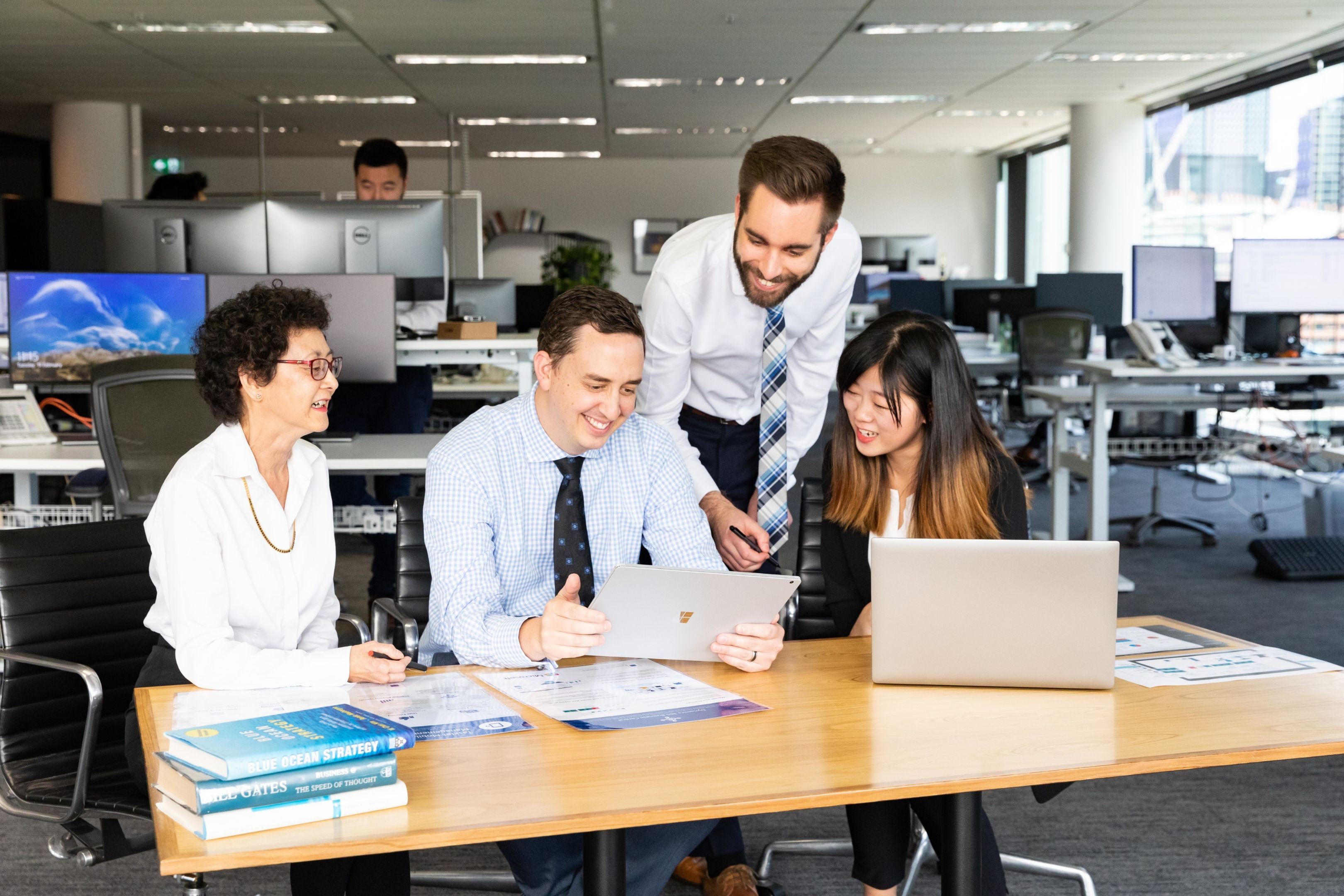 The part Brad (second from the left) loves most about his job is helping staff manage their time and priorities, allocating the right resources and ensuring knowledge is filtering down. He wants every senior person to be teaching a junior person.
Fenwick Software's founder, Peter Fenwick, took a different approach, seeing it as a long-term decision and hiring three Swinburne graduates, including Brad, now the Chief Operations Officer, and the best man at his wedding, Dave, who is the Business Development Manager.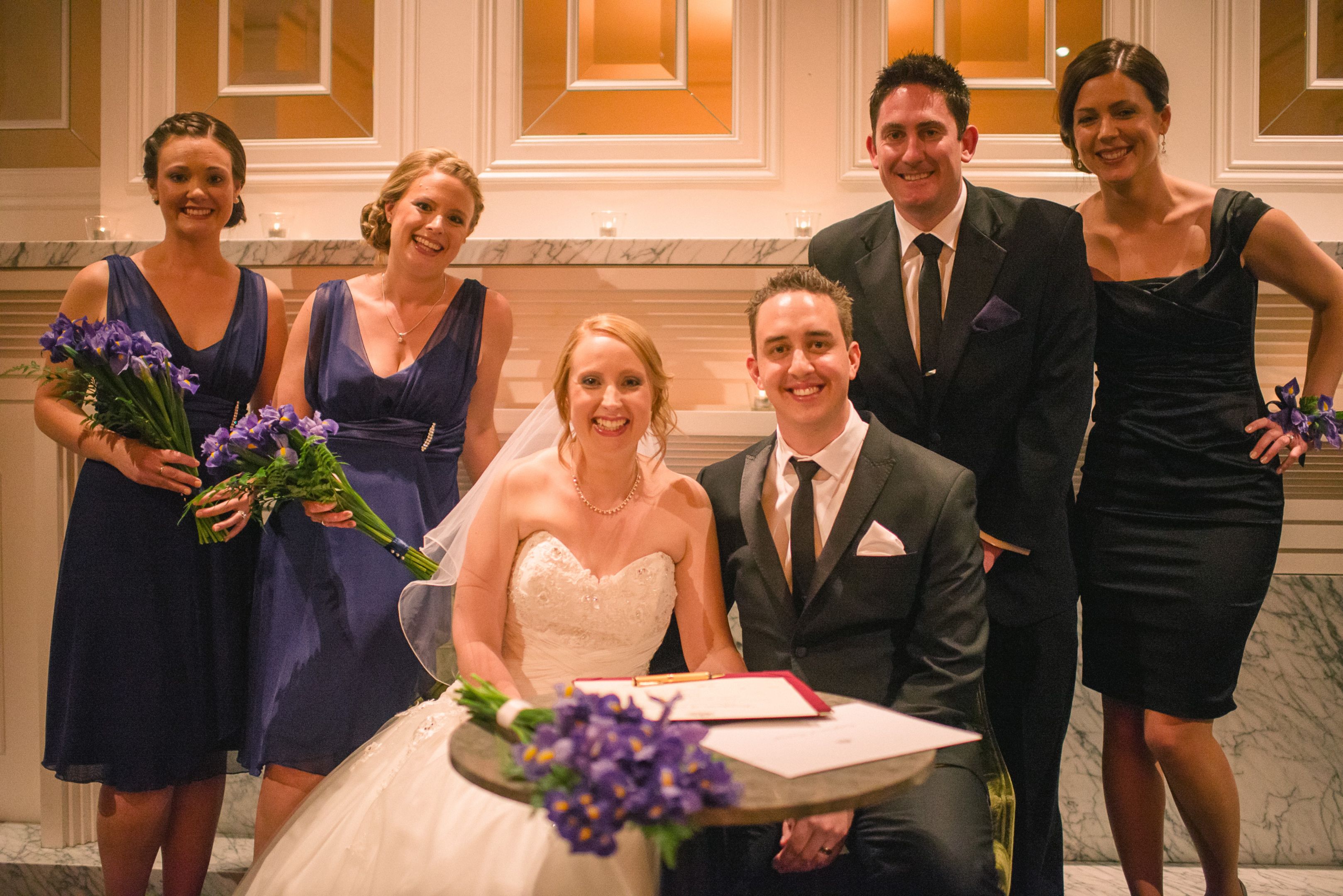 Brad Foot and his wife, Becky Norris, at their wedding. Brad's best man, David Love, was in the same year at Swinburne and they both started at Fenwick Software in 2002.
"The beauty of the course is that the students get to spend time with us through a placement, and we get to see how they fit into the company."

"We give our placement students a lot of responsibility from day one. We see who is successful," says Brad, now in charge of recruitment. "If they enjoy the place, we offer them graduate positions."
Brad is a firm believer that when you recruit graduates, you're pushing the experience level of the organisation up – because everyone is growing. Senior staff pass their knowledge down while connecting with a younger generation that is more in touch with the latest technology, bringing a new way of thinking and enthusiasm about the work.
Want to access Swinburne's Next Generation Talent before they hit the graduate market?
When you host a Swinburne student, you add value to your organisation. You'll also be supporting our goal for every student to have workplace experience.