Stories for a brighter tomorrow | Entrepreneur
Swinburne alum Amy Schultz is growing the team that builds Canva

Launched in 2013, Canva has become one of the world's largest privately-owned companies. It is an online design and publishing tool providing design templates for people to make everything from greetings cards to posters, résumés and calendars.

Canva has grown fast and has doubled its workforce hiring more than 1000 new employees in 2021. With headquarters in Sydney and offices in China, the Philippines, US, UK and EMEA, Canva has over 3000 employees globally.
After seven years of living overseas, Amy Schultz moved back to Australia to be the Global Head of Recruiting for Canva.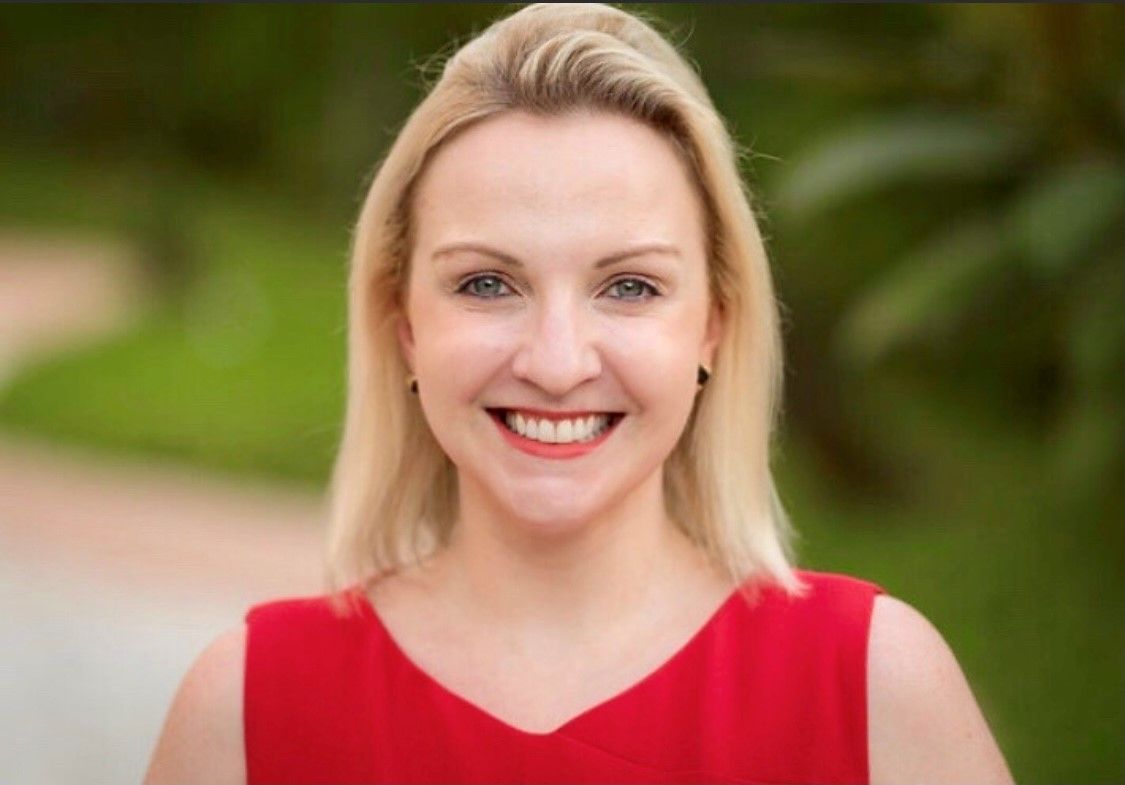 ©
Swinburne Bachelor of Media and Communications alum Amy Schultz is the Global Head of Recruiting for Canva.

"I now lead a team of over 80 based in Australia, the Philippines, China, the US and Europe. Last year our recruiting team doubled the size of Canva, and we're one of the fastest-growing tech companies in the world now."

Amy completed a Bachelor of Media and Communication at Swinburne – a course which wasn't her first preference. "There was an error, and I missed selection for my first preference. So I came down to Melbourne to check out Swinburne. I did a tour and visited the residences and just knew I wanted to go there," she says.  
Amy especially loved the diversity of subjects and that lecturers came from industry. Even though she's not working directly in the media and communications field, Amy says she uses the skills she learned in her degree every day. "I'm communicating via social channels and on varying platforms for my role. Effective communication is one of the most in-demand soft skills today."
Swinburne was more than just an education for Amy – it was her home. Coming from the country, she lived in residence and met people who are still some of her best friends today. 
"I can't imagine my life without them all in it. My level-three floor buddies are still some of my best friends, and one of them just stayed with me in San Francisco"

"We had some enjoyable days and nights living in residence" she says.
In October 2021, Amy joined Swinburne's Centre of the New Workforce as an Advisory Board member. Amy's industry experience is extensive. She has worked in start-ups and publicly listed global companies and has built successful teams across the pharmaceutical and technology sectors. Working globally demonstrated to Amy the cultural nuances and how talent, skills and technology working holistically will accelerate the future of work.
"How can learning ensure people and organisations thrive in the digital and now hybrid world of work?" says Amy. "As an Advisory Board Member to Swinburne, my role is to provide strategic advice and expertise relating to talent and engage the industry, helping shape the future of the work."
Recruiting requires instinct and insights to enable businesses to scale with their number one asset - their people effectively. "Successful companies value their staff. They know that employees are vital factors in any organisation's success, and we must work diligently to provide positive work environments and satisfying benefits. I've found that if you value and treat your people well, your company will succeed and reap the benefits," says Amy.
Amy's philosophy has been to go where she knows she can learn valuable skills from great people rather than a fancy job title. "I have done lots of very unglamorous jobs! There's been a lot of hard work, but the harder I work, the luckier I feel," she says.
As someone who hires people, Amy says that having the right attitude is everything.

"When I hire people, I look for a 'learn it all' rather than a 'know it all'. Being adaptable, curious, resilient and humble will set you up."

"A career is a long journey, and I promise you'll catch up and get on that path meant just for you. And remember, it's your life!"