Getting to the Hawthorn campus
The convenient location of the Hawthorn campus makes it accessible via all methods of transport.
How to get to the Hawthorn campus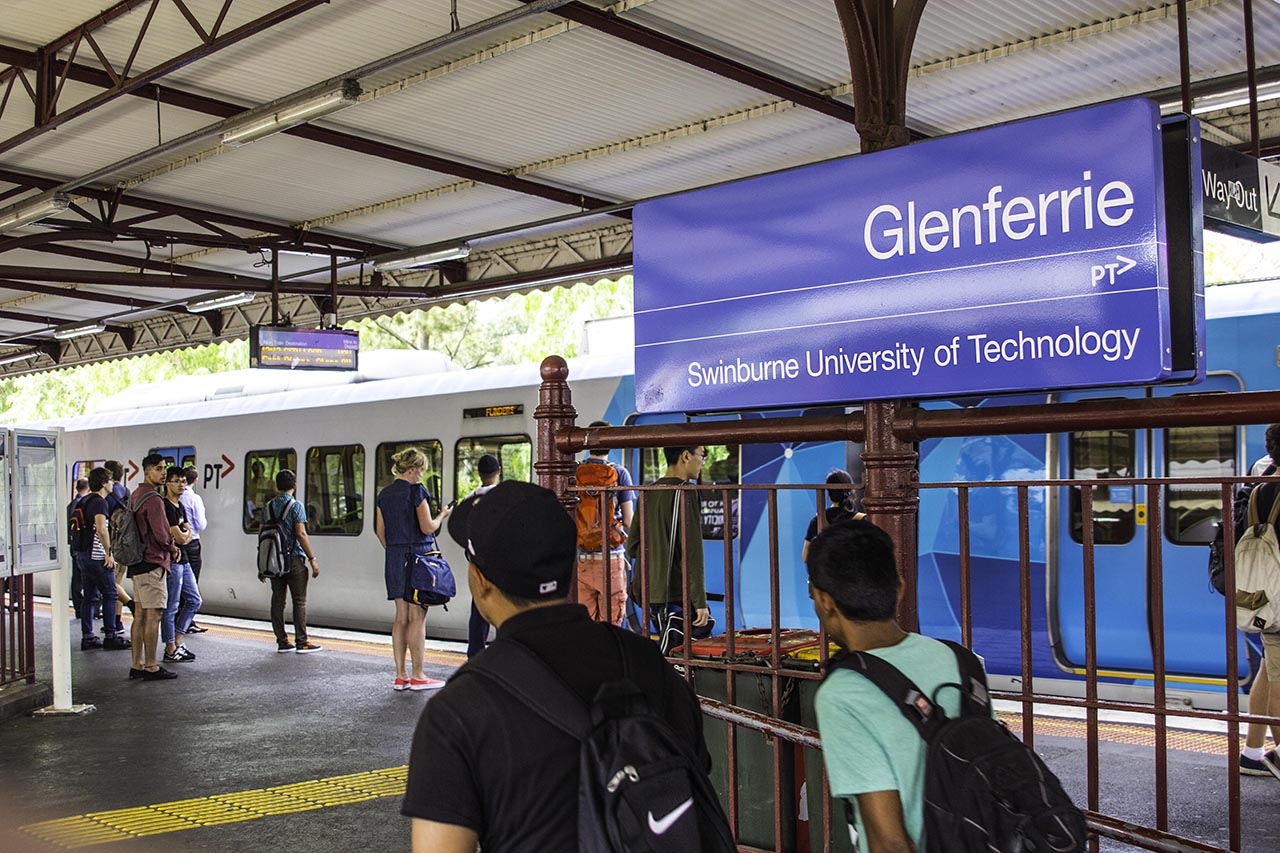 ©
Train
Hawthorn has three railway stations (Hawthorn, Glenferrie, and Auburn). From Glenferrie Railway Station you will step straight onto campus.

Tram
Six tram routes (16, 48, 70, 72, 75, 109) service the campus and provide a quick and easy way to get to and from Swinburne Hawthorn.
Learn about student public transport concessions

Car
If you're coming to our Hawthorn campus by car or motorcycle, all-day ticketed parking is available on campus. There are also ticketed off-campus car parks and on-street parking options.
The Hawthorn campus has three university car parks:


Wakefield Street (multi-deck)
Henry Street
Paterson Street.
Operating hours: 6.00am – 1.00am, seven days.
Outside these hours, the multi-deck car park is closed. Car parks are open to the public.
The Glenferrie railway station is practically on campus. Belgrave, Lilydale and Alamein trains lines from the city centre travel to the station in only 10 minutes.
Bicycle
Ride a bike and enjoy the benefits cycling has for your health, wellbeing, wallet, and planet.
The Hawthorn campus features bike lockers for extra safety and protection.
Hawthorn campus [PDF, 870KB]

Showers and bicycle facilities
Beat the traffic, freshen up before class with a shower and securely park your bike on campus. 
Apply for access to EW, SPS and AMDC secure bicycle parking [PDF, 20KB]

Bike repair stations 
Find bike repair stations and basic tools outside the Engineering (EN) building, the Sports and Recreation Centre (SR) and within the basement car park of the Advanced Manufacturing and Design Centre (AMDC).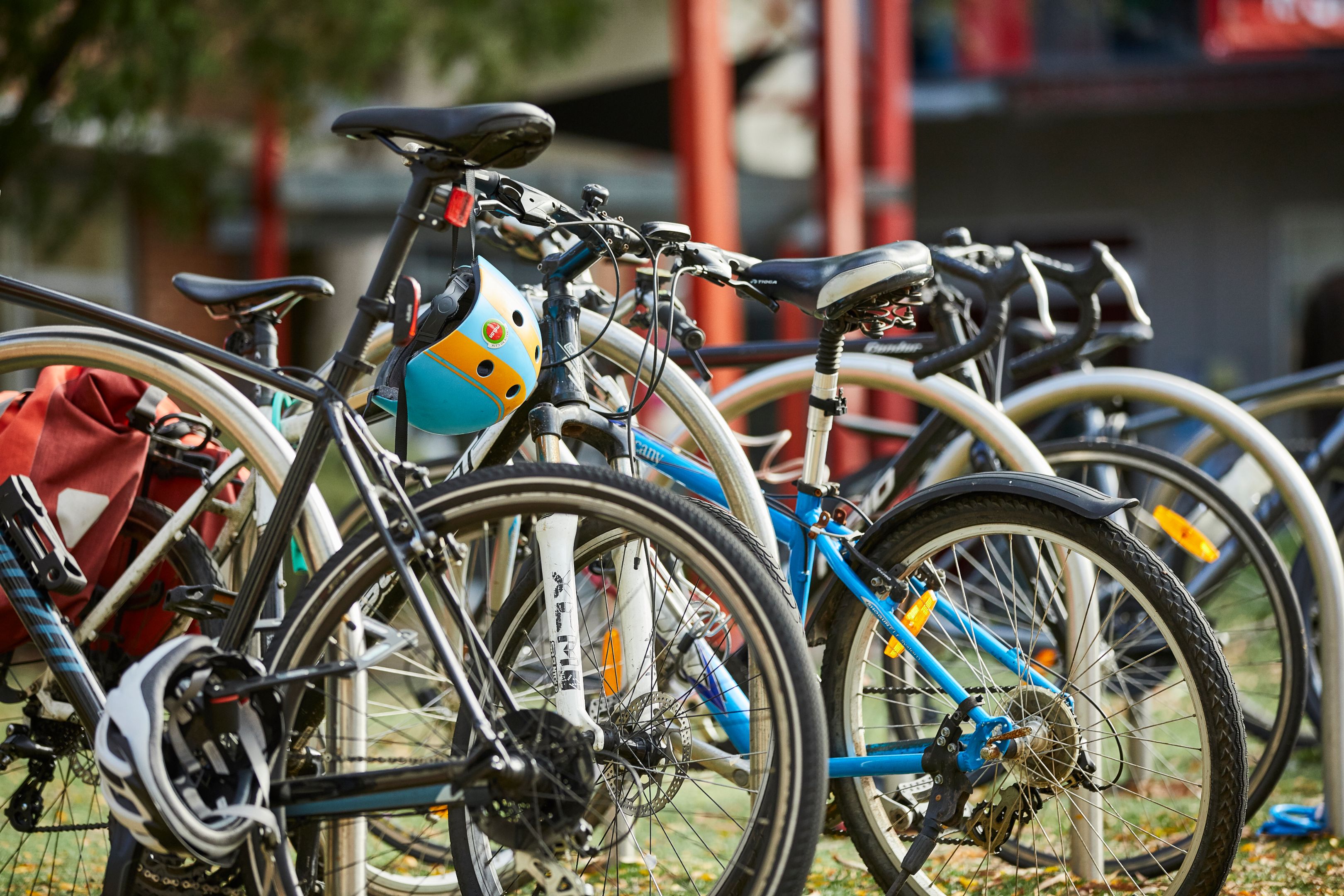 ©
Taxis
You can use Cabstop to book a taxi via SMS.
The Cabstop service allows you to wait for a taxi in a safe area. It gives the taxi driver an exact location for pick-up.
Hawthorn pick up locations

Rideshare
A range of legal rideshare and carpooling services, such as Uber, are available in Melbourne. Remember fares may increase at peak times.

Car sharing
If you don't own a car, and want to reduce pollution and congestion, you might be interested in car sharing. You can rent cars for a short period of time (often by the hour).
Flexicar offers three car share rentals close to the Hawthorn campus. Discounts are available.
Night Bus service to Hawthorn

At Swinburne, we offer a night bus service to the Hawthorn campus. The night bus operates at 30-minute intervals during semester periods to ensure you get to and from the campus safely. This service can drop you off safely wherever you request, within the boundaries of Cotham Road, Burke Road, Riversdale Road and Power Street.