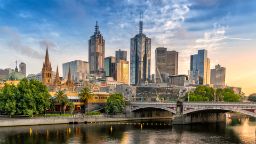 Return of international students to Melbourne
All you need to know about arriving back in Melbourne, Victoria, and studying at Swinburne, as Australian borders re-open after COVID-19 closures.
Can't get your student visa before the start of Semester 2 2022?
No need to worry – we will support commencing international students who may be affected by visa processing delays with online study options for most undergraduate and postgraduate courses in Semester 2 2022.
Learn more
Updates on the arrival of international students to Melbourne
Updated: 14 April 2022
We're very excited to be welcoming you back to Swinburne in 2022. You are part of our vibrant community and we've missed you! Whether you're a returning student or joining us for the first time, we want to make sure you have all the information you need to make your transition smooth and stress-free.
From 15 December 2021 onward, fully vaccinated international students will be able to travel to and from Australia without needing to apply for a travel exemption.
Further information is available on the Australian Government's Home Affairs website. It is also important to review the Victorian Government's information for overseas travellers and international student arrivals.
Our campuses are operating under COVID-safe regulations, so you can be confident in your decision to join us for face-to-face learning. You can also email an International Student Advisor on isa@swinburne.edu.au about your personal situation at any time.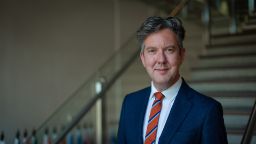 International Student Welcome 2022
View video transcript [PDF 181KB]
Frequently asked questions
The Australian Government has announced that fully vaccinated international students who are eligible visa holders can travel to and from Australia from Wednesday 15 December 2021 without needing to apply for a travel exemption.

Further information is available on the Australian Government's Home Affairs website.
Whether you're a returning (continuing) Swinburne student or a new student starting at Swinburne for the very first time, there are a few things you can do right now that will help you to prepare for your travel to Australia (and Swinburne!).

Please check that you have:

We also encourage you to attend the International Student Advisory and Support Pre-Departure and Arrival webinars. To register, please email isa@swinburne.edu.au with 'Pre-departure webinar registration' in the email subject line. We will email you the registration link.
We appreciate you might have lots of questions before you travel. As travel requirements are changing so quickly, our International Student Advisor team are running weekly webinars to ensure you have access to the most up-to-date pre-departure information.

To attend these webinars, please register by emailing isa@swinburne.edu.au with 'Pre-departure webinar registration' in the email subject line. We will email you the registration link.
If you've enrolled in your course, you can also find a handy pre-departure and arrival checklist in your International Student Canvas module. Simply log into Canvas, using the same username and password that you use for your student email.
As an international traveller arriving in Victoria, you will need to:

have an international COVID-19 vaccination certificate or obtain a valid foreign vaccination certificate from the country in which you were vaccinated. 

Remember, you must be fully vaccinated with a vaccine approved or recognised by the

Australian Therapeutic Goods Administration

.
test negative for COVID-19. Present evidence of a negative COVID-19 PCR test or a rapid antigen test taken within three days of your flight's scheduled departure. Present this evidence to your airline when you check in for your flight.
ensure you meet all Australian Government's entry requirements, including checking that you can travel and completing your Australian Travel Declaration.
Fully vaccinated travellers are required to:
immediately quarantine at home or other private accommodation upon arrival in Victoria
get a rapid antigen test, or a PCR test if you don't have access to a rapid antigen test, within 24 hours of arriving and continue to quarantine until you receive a negative test result.

Please see the Victorian Government's website for details.

Note: Any passengers arriving from overseas aged 18 or over who are not fully vaccinated must complete 14 days of hotel quarantine.
Note: Swinburne requires all students to provide proof of their full vaccination status before they can return to any Swinburne campus.
Swinburne provides a free transfer service from Melbourne (Tullamarine) Airport to your home or accommodation address. You can read more about airport pick-up service (including how to book) and other arrival information on our Arriving in Melbourne page.
Now that borders are open for fully vaccinated international student visa holders, the Victorian Government has now closed its International Student Arrivals Plan, which helped many students with priority studies to return to Victoria within the first six weeks of its operation.
However, if you were selected and agreed to participate in the Victorian Government's International Student Arrivals Plan – and you have already registered and paid for your flight under the Plan – you are set! Your flight and seat are guaranteed for you.
You will still need to follow any testing instructions required by your airline, as well as the Victorian Government's requirements when entering Melbourne.
We understand some students may be unsure about coming, or unable to come, to Australia for a number of reasons. If you have not received an email from us with a survey that asks your intention to travel to Australia by Semester 1 2022, you can let us know your plans by emailing isa@swinburne.edu.au. Providing this information helps us to support you with next steps.
If you'd indicated to us that you'd intended to travel to Australia but your plans have now changed, please let us know by emailing isa@swinburne.edu.au, so that we can assist you.
Read more about our support for international students.
We expect all UniLink Diploma and Foundation Year students to join us for face-to-face studies in Melbourne for Teaching Period 2, which commenced on Monday 27 June.
In some circumstances, students who do not yet have their visa will be allowed to enrol late, but must be in Australia by Monday 11 July.
We expect ELICOS students to be in Melbourne for the start of ELICOS Teaching Period 6 (18 July 2022). If you do not have your visa in time, you will need to tell us by emailing international@swinburne.edu.au.
From ELICOS Teaching Period 7 (29 August 2022) you will need to be in Melbourne to study on campus.
"We are delighted to be able to send a strong signal to our students that we are looking forward to having them back onto our campuses where they have been sorely missed since the beginning of the pandemic."  

Professor Pascale Quester , Vice-Chancellor and President
Got more questions?
We've got answers! If you can't find the information you need on this page, visit our International Student FAQs for more detailed information on returning to Melbourne and studying at Swinburne in 2022.
International students

Looking to study in Australia? Swinburne is one of the top universities in Australia for international students. Find out about our courses, campuses, student support services, life in Melbourne and more.

Support for international students

We understand that living and studying away from your home country can be challenging. Find out more about living in Australia and how our international support team can assist you.

COVID-19 live news blog

Check out our live news blog for the latest information on COVID-19 and Swinburne's response.
Talk to our International Student Advisors
International Student Advisors (ISAs) are here to help with any questions you may have, big or small. To make a virtual appointment while you remain in your home country, please email isa@swinburne.edu.au and we will contact you at your confirmed time to host the meeting.
Email us