Prato 2023 – Stronger Trajectories, Safer Communities: Improving welfare, mental health and legal responses to crime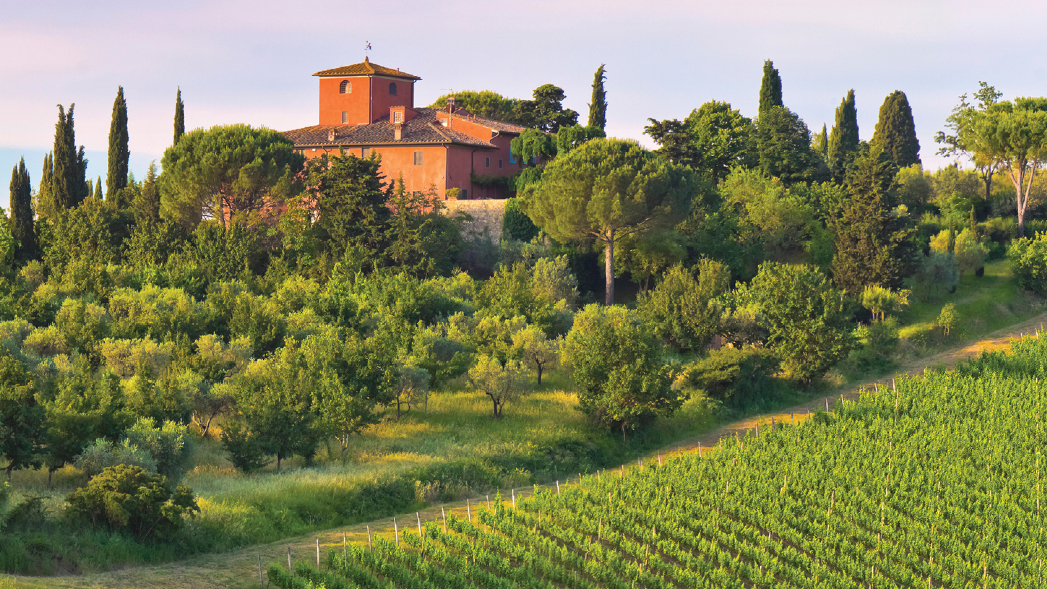 ©

Crime and its impacts are far reaching. Punitive and other carceral responses, including the criminalisation of young people have broad social, legal, economic and health consequences. Media and public discourse are often reactionary, emphasising law and order responses, but most crimes are rooted in broader social circumstances.
Expanding prisons and relying on punitive responses is unsustainable and unnecessary since effective intervention and preventative strategies can lead to desistance. Various professionals are involved in efforts to productively and positively respond to crime whether this is from a welfare, legal, criminal justice or mental health perspective.
This international conference seeks to bring together policy contributors, lawyers, clinicians, legal decision makers, advocates, and researchers to work together and learn from each other to explore and describe, from a cross-disciplinary perspective, legal, welfare, clinical and strategic responses to addressing, intervening and preventing criminal behaviour.
Keynote Speakers
Neil Campbell, Lawrence Jones, Patricia Kerig, Pernilla Leviner, Wendy Sinclair

Details on the conference program and workshops will be made available soon.
We are inviting presenters to take a life-course perspective and to consider how efforts at various stages of the lifespan can help improve personal trajectories, enhance wellbeing, and improve community safety.

The conference will be held at Palazzo Vaj, the Monash University Centre in Prato, Tuscany, which provides an exciting opportunity to meet in an inviting setting to share research, practice and policy developments that enable a critical examination of novel approaches to understanding and managing violence across the lifespan. This exciting conference is hosted by Swinburne University of Technology and Monash University.
A call for abstracts now open

Key themes
The conference will give particular attention to:
Understanding crime and criminal behaviour in adults and young people
Family violence and child welfare
Gender and cultural considerations
Legal reforms for managing criminal behaviour
Advances in prevention and intervention programs and approaches to desistance from crime
Mental illness, trauma, personality dysfunction, substance misuse and crime
Risk, intervention, diversion and decarceration approaches and policy
Program details
Wendy Sinclair
His Majesty's Chief Inspector of Prisons for Scotland
As His Majesty's Chief Inspector of Prisons for Scotland, Wendy Sinclair inspects and monitors the 15 prisons across Scotland to establish the treatment of and the conditions for prisoners and to report publicly on the findings.
She is also responsible for the inspection of the treatment of and conditions for prisoners under escort and in the 49 Court Custody units across Scotland.

Wendy's career in justice has been built on a background in criminology, education and healthcare management – holding both a Bachelor in Education and a Master in Criminology and Management from Cambridge University. She has worked across the broader fields of immigration, prisons, education, prisoner transport and health, which enables her to contribute through prisons to a safer community.

She is committed to a holistic approach to reducing reoffending that recognises the influences of trauma, low levels of education, employment and community experiences. Her work in rehabilitation and reintegration saw her awarded, among other awards, the Lord Justice Woolf Award for Resettlement and the Business in the Community Award for HMP Kilmarnock's partnership work to support families of substance misusers.

As part of her role, she contributes to the UK's response to its international obligations under the UN Convention against Torture and other Cruel, Inhuman or Degrading Treatment. Wendy is also Chair of the UK National Preventive Mechanism Steering Group.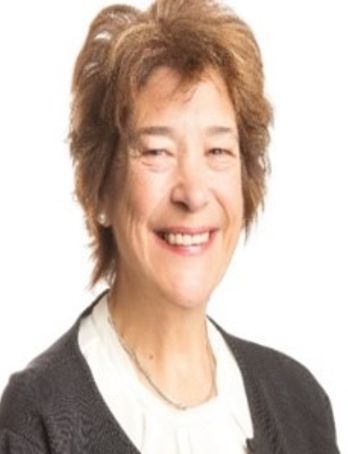 Neil Campbell
General Manager Rautaki Maori – Ara Poutama Aotearoa, Department of Corrections
Neil Campbell is of Ngāti Porou and Te Whānau A Apanui descent. He has worked for Ara Poutama Aotearoa, New Zealand's Department of Corrections, for the past 28 years and held many operational positions.
He is the former Director Maori and General Manager Cultural Capability for the department. Neil currently holds the national position of General Manager Rautaki Maori – Maori Strategy, Partnerships and Outcomes.

Neil is driven by culture in its many contexts and works closely with other jurisdictions on matters of cultural identity and effective ways of working with indigenous peoples within the criminal justice system.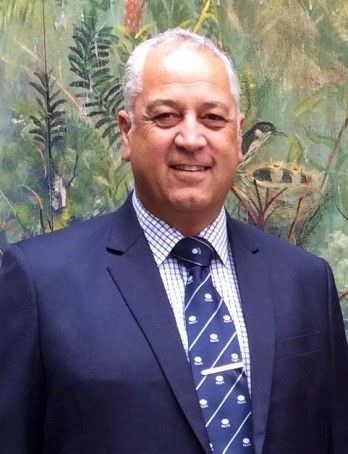 Pernilla Leviner
Professor in Public Law, Stockholm University
Pernilla Leviner is Professor in Public Law at the Faculty of Law, Stockholm University, Sweden. Her research interests lie within and across public and family law – more specifically child law and social welfare law.
It deals with different aspects of the relation between the state, the family and the individual, including children's rights – often focusing on the responsibility and role of public authorities.

Pernilla is also the Director of the Stockholm Centre for the Rights of the Child, Stockholm University – a research centre dealing with child law and children's rights with a strong focus on interdisciplinary perspectives.
She is the General Editor of the Stockholm Studies in Child Law and Children's Rights, published by Brill Nijhoff and also the Editor of the Nordic Journal of Social Welfare Law.

Lawrence Jones
Head of Psychology, Rampton Hospital
Lawrence Jones is Head of Psychology for England's high-security psychiatric Rampton Hospital and is past Chair of the British Psychological Society Division of Forensic Psychology.
His work aims to develop and support trauma-focused psychological interventions across mental health, personality disorder, intellectual disabilities, women's and D/deaf services in the hospital.
He has initiated conferences and co-edited books on trauma-informed care and interventions in forensic settings and on forensic assessment and its problems and biases in measuring offending behaviour using conviction or reconviction.
Lawrence is also Honorary Associate (Clinical) Professor at Nottingham University – teaching in the Forensic doctorate at Nottingham, Sheffield and Leicester clinical programmes.
He has worked in Wormwood Scrubs Prison and a prison-based therapeutic community, where he introduced an early version of schema therapy and dialectical behaviour therapy.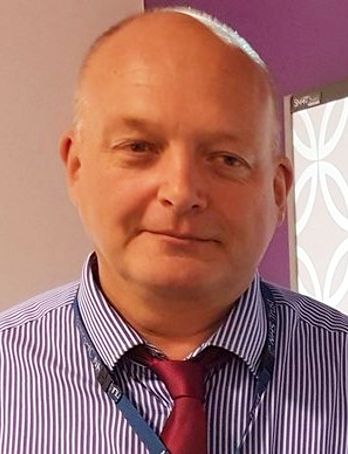 Patricia Kerig
Professor of Clinical Psychology, University of Utah
Patricia K. Kerig, PhD received her doctorate in clinical psychology from the University of California at Berkeley with a specialisation in developmental psychopathology.
She currently is a Professor of Clinical Psychology at the University of Utah and has previously served as the Editor-in-Chief of the Journal of Traumatic Stress and as a Co-Director of the Center for Trauma Recovery and Juvenile Justice.
She is an author of over 200 scholarly works devoted to understanding the factors that predict risk, resilience and recovery among adults, adolescents, children and families coping with adversity and traumatic stress.
As juvenile justice and other care systems increasingly become trauma-informed, she has an abiding interest in developing effective strategies to bolster resilience among staff exposed to secondary traumatic stress in work context.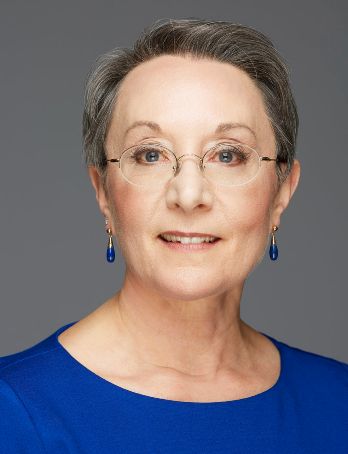 Conference location

Monash University Prato Centre

Palazzo Vaj
Via Pugliesi, 26
59100 Prato, Italia
The Monash University Prato Centre is located on the ground and first floors of the elegant 18th century Palazzo Vaj on Via Pugliesi in the historic centre of Prato.

Prato, in northern Tuscany, is close to several of Europe's most significant cities and institutions. It is located 20 minutes from Florence and the European University Institute in Fiesole, one hour from Bologna (home to Europe's oldest university), two hours from Rome and three hours from Milan.
Further information
By air
Florence airport (Peretola) is approximately 25 minutes by car or 40 minutes by bus to Prato. Taxis and buses run between Prato and Florence airport. A one-way taxi fare from Florence airport to the Monash University Prato Centre can cost 40-50 euro.

A bus service (operated by CAP bus company) departs every 15 minutes outside the airport on the main street. Tickets can be purchased from a newsagent (tabacchi) or on board the bus. You are advised to get off on Via del Ceppo Vecchio just before the castle (Castello dell'Imperatore) and continue on foot for three minutes to the Monash University Prato Centre.
Major airlines such as ITA Airways, British Airways, Air France and Lufthansa operate from Florence airport.
Pisa airport is approximately one hour and 50 minutes to Prato by train (requires changing train twice) or 70 minutes by Terravision bus to Firenze Santa Maria Novella train station in Florence. Low-cost airlines such as Ryanair and EasyJet operate from Pisa airport.
Bologna airport is a 30-minute taxi or bus ride from Bologna train station.

Rome airport (Leonardo Da Vinci-Fiumicino) is a 45-minute train ride to Rome Termini train station and three hours by train to Prato. The route involves three train changes.
By train
There are two train stations operating in Prato:

Prato Centrale (main station – 15-minute walk to Palazzo Vaj)
Prato Porta al Serraglio (secondary station – five-minute walk to Palazzo Vaj)

Prato is 25 minutes by train from Florence, 50 minutes from Bologna and 90 minutes from Pisa.
It is on Italy's major north-south railway line, which links Rome with Milan, Turin, Munich and beyond.

View train timetable and purchase tickets
Prato offers a variety of accommodation for different needs and budgets – prices are seasonal. Please arrange your own accommodation by contacting hotels directly or consulting their websites.
The Monash University Prato Centre has recommended a range of accommodation options within close proximity to the venue.
A limited number of rooms (Comfort Rooms) have been reserved for delegates at the Hotel Art Milano. Please email info@arthotel-milano.it to book directly and quote 'Monash Conference' when making enquiries.
There has been a reduction in the number of accommodation providers post-COVID in Prato. We strongly recommend booking accommodation well in advance.
Visa and consular information
It is the responsibility of delegates to confirm visa requirements and make suitable arrangements. For further information, consult the Italian Embassy in your home country.
Insurance
Conference registration fees do not include insurance of any kind. We recommended you take out personal travel and medical insurance when you register for the conference and book your travel which includes loss or damage of personal possessions, including loss of hotel payments and registration fees through cancellation.
The conference organisers do not take responsibility for participants failing to arrange their own insurance.
Weather
The weather in Northern Italy in September is usually pleasant with an average high of 27°C (80°F) and low of 15°C (59°F). Evenings are usually cooler. As variations in temperature can occur, we recommend you prepare for cooler and warmer weather.
Professor Michael Daffern
Director – Centre for Forensic Behavioural Science
Swinburne University of Technology
mdaffern@swinburne.edu.au
Have conference enquiries?