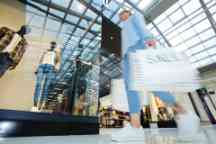 Marketing and Digital Marketing
Creating a good product or service is just the first part of your journey. Now, you need to make sure people hear about it — it's a marketing degree you are looking for.
The digital revolution has reshaped the way revolutionised marketing efforts are measured and executed. The skills you'll learn in a digital marketing course are in higher demand than ever before. Our courses delve into the fundamental principles, concepts and practices involved in spreading your message in the most effective ways.
Your marketing course will teach you how to use the right channels, but most importantly, you'll learn to think strategically and use the technology that'll help you adapt to the change you'll undoubtedly experience — no matter your industry.
Browse our courses to find detailed course information, application dates, entry requirements, fees, subjects, ATAR requirements and more.
Australian Graduate School of Entrepreneurship
Find your edge with our postgraduate marketing courses at the AGSE.
Find out more
Are you in high school?
Get an early taste of university with a series of events just for you: A Day in the Life of a Swinburne Student.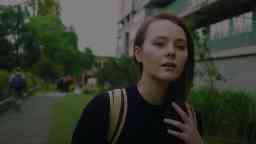 Jaimee shares her passion for business and marketing
Student experience
Have you ever wondered why you buy the things you buy? Hear Jaimee explain why she's passionate about the psychology of decision making in marketing
An undergraduate degree must be about more than just knowledge – it's also job readiness, professional experience and access to further opportunities.
We partner with leading Australian and global organisations to offer students authentic workplace experiences. Our degrees can include placements, internships, industry-linked projects, study tours and more. This is your chance to work on real-life projects, solve day-to-day challenges in your field and gain the professional skills that put knowledge into practice. You'll build invaluable skills and confidence, knowing you have what it takes to land a job by graduation or even before.
"Swinburne is a great place to learn. There are excellent facilities and lots of opportunities for students who are passionate about what they're studying. I enjoyed my course because the teachers were wonderful. They take a step-by-step approach to explaining what you need to know and helped me achieve my dream."

Sheena , Diploma of Marketing
Download a course guide

Thinking of studying with us? Whether you are a domestic or an international student, we have a wide range of courses to suit your needs. Simply complete the form to download your course guide.

Book a one-on-one

Not sure which course is right for you? No stress. Book a one-on-one appointment with a course adviser for help with your application or advice on your study options.

Course planner

Begin planning the units you will study in your course.

Work Integrated Learning

Swinburne guarantees real industry experience in all our bachelor degrees in the form of placements, internships or industry-linked projects.