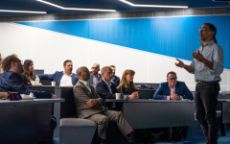 Is your organisation empowered with the skills needed for the changes in your industry? Equip your team with the resources and development they need to elevate your organisation through contemporary and pragmatic training solutions. Working with you, Swinburne Edge ensures all courses are adapted, adaptable to your organisational needs, and aligned with your workforce strategy.
Contact us now
With the resources of one of the leading professional education providers in Australia, Swinburne Edge goes beyond learning. Providing practical, contemporary learning solutions - helping Australian organisations achieve more by making their workforces the driving force.
Our expert team will work with you in a collaborative process to ensure all learning solutions are relevant and include the latest contemporary content, including bespoke content on any current issues your business is facing. With a choice of online, on-campus, in-office, or one of our training facilities, we work with you to support your vision of the future.
What we offer
Customisable solutions
Our training programs can include short courses, certificates, diplomas and master degrees. When relevant, learning is accredited by industry bodies. Each course can be adjusted and customised for an individual organisation and staff needs.
Learn how to work in a digital world
We will help your organisation create the ideal hybrid working conditions with a research-driven, practical approach.
A personal approach
Our industry experts deliver real-world practical content. An experienced project manager will ensure all content is delivered smoothly and is able to adjust to your needs.
Learning design and innovation

Create innovative learning experiences and training to build your organisation's vision for the future. We provide world-class learning and instructional design, eLearning solutions and learning content development.

Hybrid working solutions

Co-design a hybrid workplace strategy for your organisation to optimise office space and innovation with a practical, research-informed approach.
Why Swinburne Edge?
Highly skilled
We have an experienced team of industry-leading consultants and facilitators.
Flexibility
We deliver courses online, on campus, at the office or across multiple training locations.
Customised
We'll develop your bespoke programs around real issues your business is facing.
Big impact, short time
Upskill your staff in a matter of days, with training solutions starting at single-day events.
"Working with Swinburne Edge was the definition of a partnership. They aimed to understand and support our vision in a constructive and collaborative way."

Learning and Development team , Carlisle Homes
How we work
Training need analysis

Stage 1

Understanding learning outcomes to drive your workforce forward with a comprehensive training needs analysis.

Customisation

Stage 2

Using proven frameworks, we design a program based on your requirements. 

Implementation

Stage 3

We roll out the tailored program through efficient and effective end-to-end processes.

Evaluation

Stage 4

We regularly evaluate and report on the program using various mechanisms to foster continuous improvement.
Looking to submit a tender, bid or proposal?
Swinburne Edge has a dedicated tender team to work with you, responding to requests for tenders, quotes, bids and proposal submissions.
Get in contact with our tender team today at industrytenders@swinburne.edu.au to find the perfect fit for your business.
Go in-depth into our courses and learning processes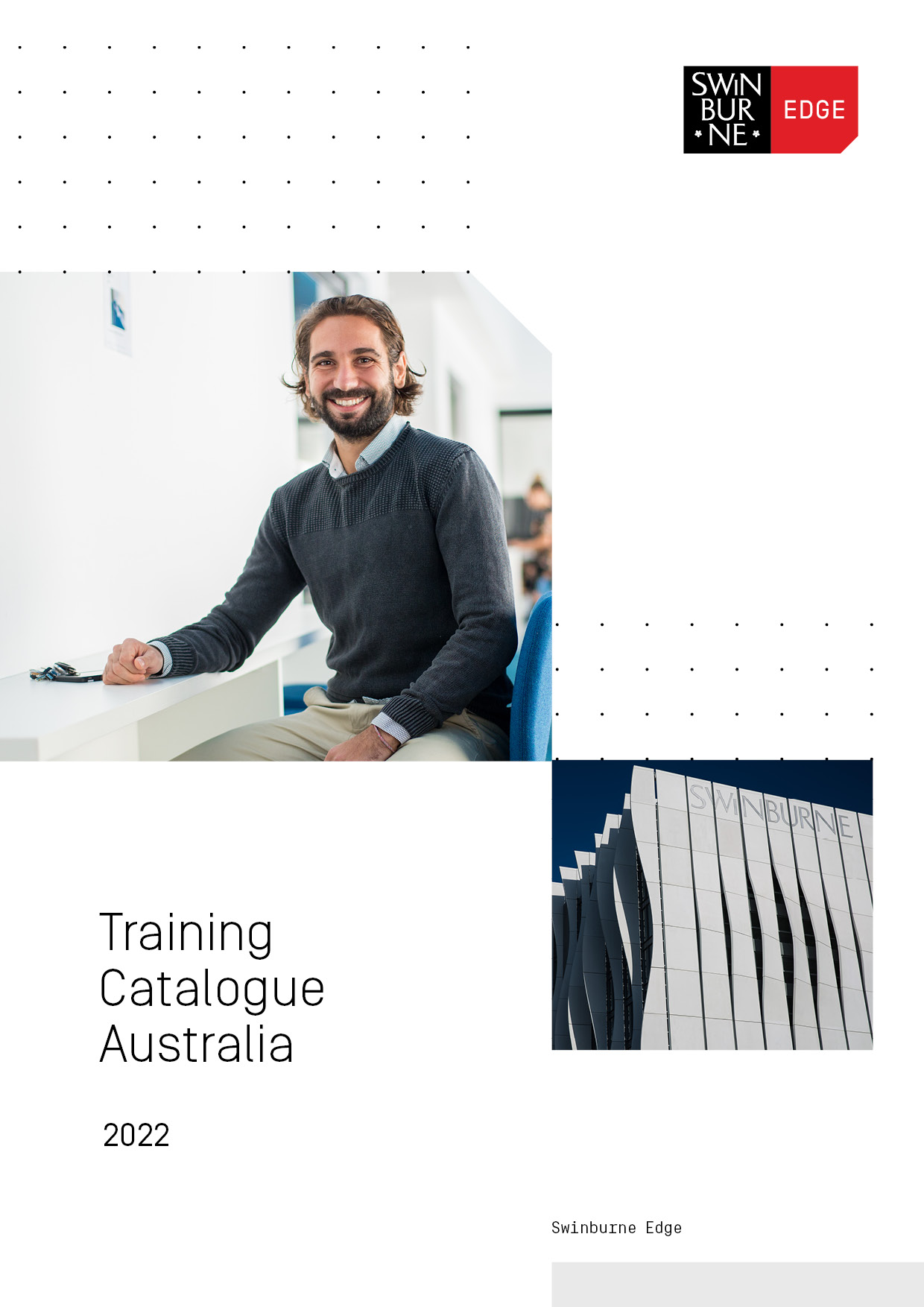 Training catalogue
Our comprehensive Training Catalogue provides an outline of the breadth of our learning offer including short courses, certificates, diplomas, and graduate certificates.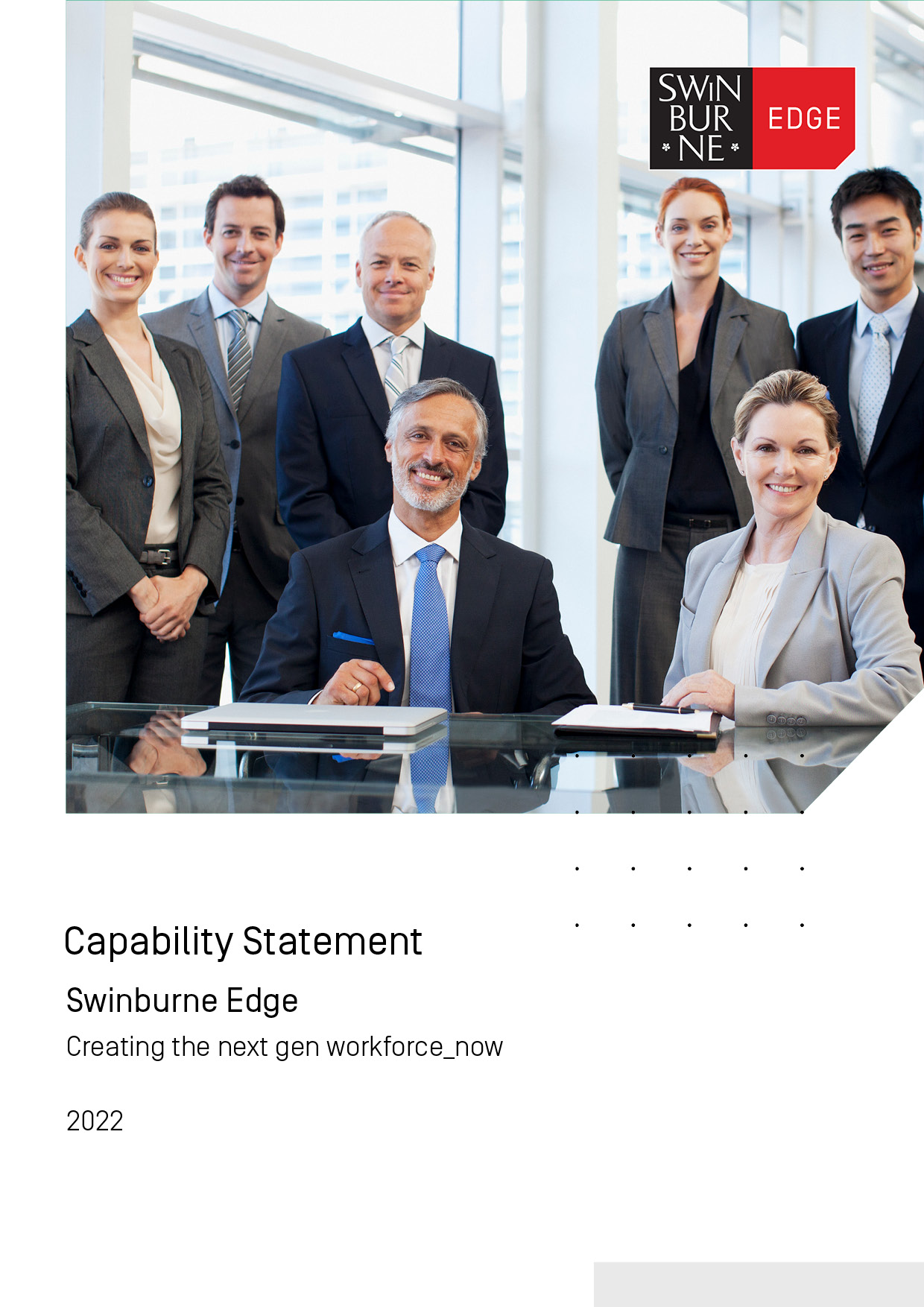 Capability Statement
Swinburne Edge supports clients to develop their learning and education framework resulting in greater efficiency and increased staff capability, all aligned to future work requirements.
Looking for individual professional development?
Upskilling doesn't have to take months. With Swinburne Edge's professional development courses, you can choose from a wide range of flexible courses with industry experts, contemporary content, online interactivity, and limited numbers to ensure personal engagement.
Advance your career and skillset with Swinburne Edge personal development.
Learn more
Our teams
Read about our workforce training partnerships
At Swinburne Edge, we create professional learning solutions for a range of organisations.
Diploma of Human Resources Management

Carlisle Homes

Carlisle Homes has engaged in an ongoing partnership with Swinburne Edge since 2017. Collaborating on soft skills and leadership training.

Mental Health Program

Finsbury Green

The Live Online Flourishing at Finsbury Green workshops were a monumental success. The program has strengthened company culture and encouraged positive mental health habits for all employees.

Certificate IV in Leadership and Management

NHP Electrical Engineering Products

Swinburne's program has delivered positive outcomes for the learners and the business in a very applicable, relevant and practical manner.

Diploma of Leadership and Management

Specsavers

All Specsavers participants reported a significant professional learning curve and personal growth as a result of this program.

Workforce training case studies

Read case studies from our workforce training clients.
Empower your staff with a workforce training solution
Contact us on 1800 633 560 or via edge@swinburne.edu.au. We'd be happy to answer your questions and talk further about your training needs.